Guest Lecture on Data Analytics in ITSM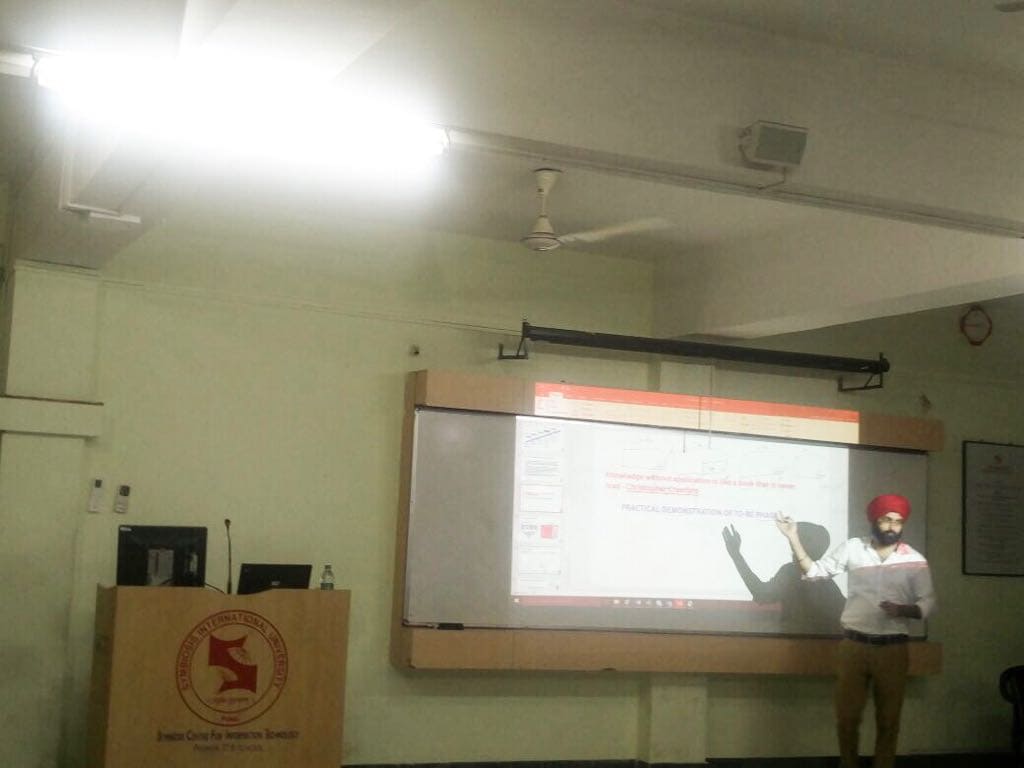 A guest lecture on data analytics was organized by SCIT on 25th November, 2017 for the data science students. The speaker for the session was Mr. Angad Bagga and his topic for the session was 'An Analytical Study on Big Data search, Mining, Visualization and Its Application in ITSM'.Mr. Angad Bagga has over 10 years of experience and is currently working with Vodafone in the area of analytics and big data. 
The speaker started off the session by saying that technology and management goes hand in hand and if we apply science to management, our productivity will increase. He said the reason why big data came into the industry is because of the demand and supply since the data is growing exponentially in zeta bytes and also when data is coming into system it is taking too much time of processing and system space. 
He introduced the students to the three types of data that we encounter daily and they are structured, semi-structured and unstructured data. He said that there are three types of transformation and they are business transformation, process transformation and technology transformation. He also explained about the eight service delivery management functions in an organization and those are Major Incident Management, Problem Management, Service Governance and Review, Reporting and Analytics, Service Catalogue, Escalation Management, Capacity Management, and Service Onboarding out of which the current focus is on Reporting and Analytics.There is a desire to change the current manual work being done at the organizations and hence there is a huge demand increase to automate the process.
The speaker showed a demo on how the data prediction is being done at his organization using a tool called 'Splunk' which is similar to SQL. The tool takes the machine related logs and performs processing for performing analytics. All o these activities lead to generation of business value. 
By the end of the session, the students got to know about what are the latest trends being followed by the industries and what is the current industry requirements and how will they be able to survive in it.