Guest Lecture – ISACA : Importance of certifications for IT Security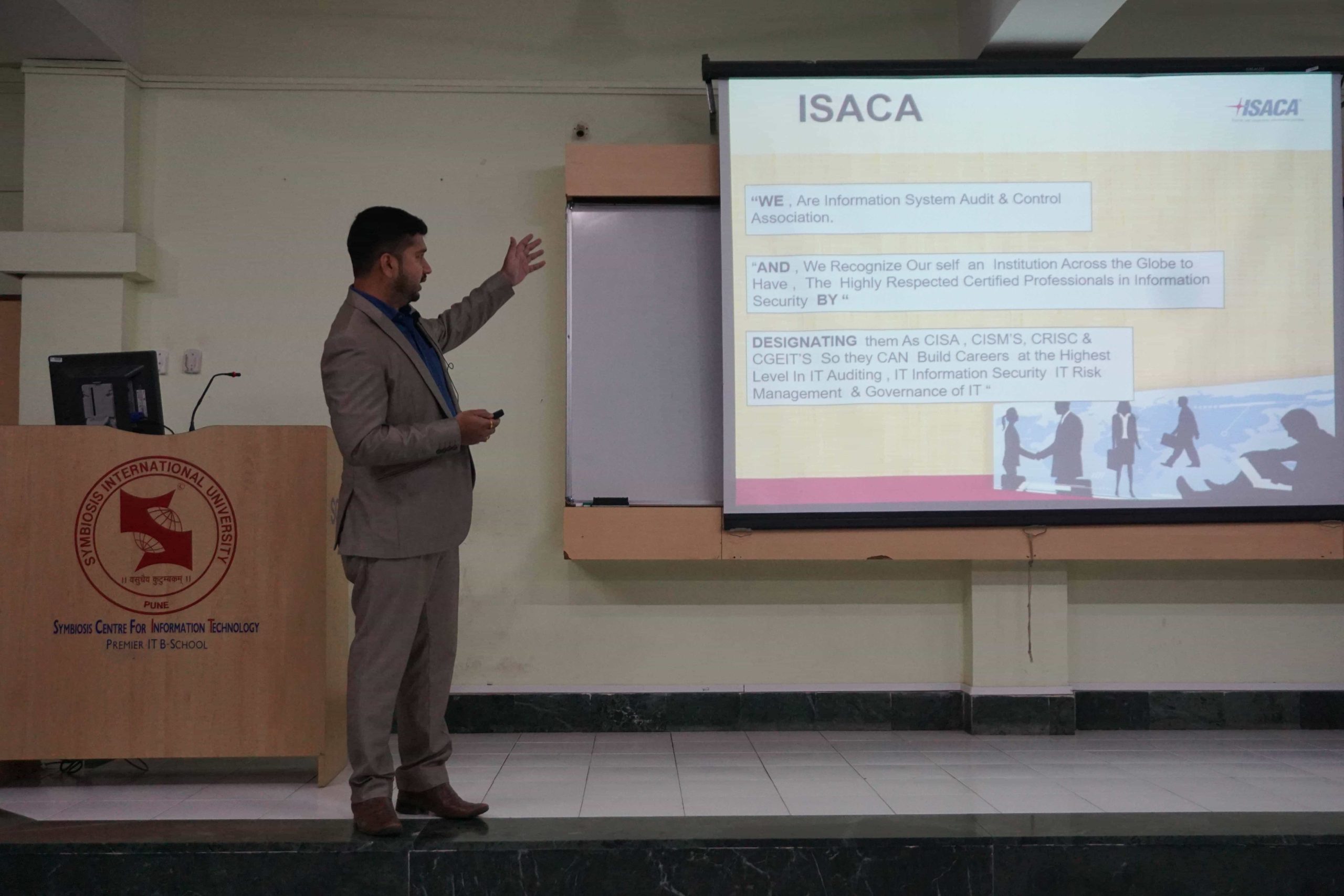 A guest lecture was organized at SCIT on 1st February  about the importance of certifications for IT Audit and security.  It was conducted by Mr. M.F. Hussaini who has 13 years of experience in the corporate world and is a Lead Auditor and CISA certified professional. He mentioned about the crucial role of ISACA (Information Systems Audit and Control Association) for helping professionals with knowledge and certifications required as an IT Security Professional. He mentioned in depth about the following certifications exams namely CISA (Certified Information Systems Auditor), CISM (Certified Information Security Manager), CGEIT (Certified in the Governance of Enterprise IT), CRISC (Certified in Risk and Information Systems Control).
He explained the domains which were catered by each and every exam.  He also mentioned the number of employees who are globally certified and serve as CIOs, CISOs, Chief Compliance, Risk or Security Officers. He told about the various eligibility requirements for these various certification exams. He later emphasized about the market need for certified professionals within various fields of IT security. He explained in depth about the Job practices for the same.
Later, he mentioned about the study approach for the exams. He mentioned about the training provided by ISACA professionals who are highly experienced senior certified professionals. Later, he talked about the importance of mock tests for students before giving the final exam.
The students definitely received expert insights for the various certification exams related to IT security and a pathway to achieve success for those exams which could definitely add a value to their careers.