Ethics and Integrity Conference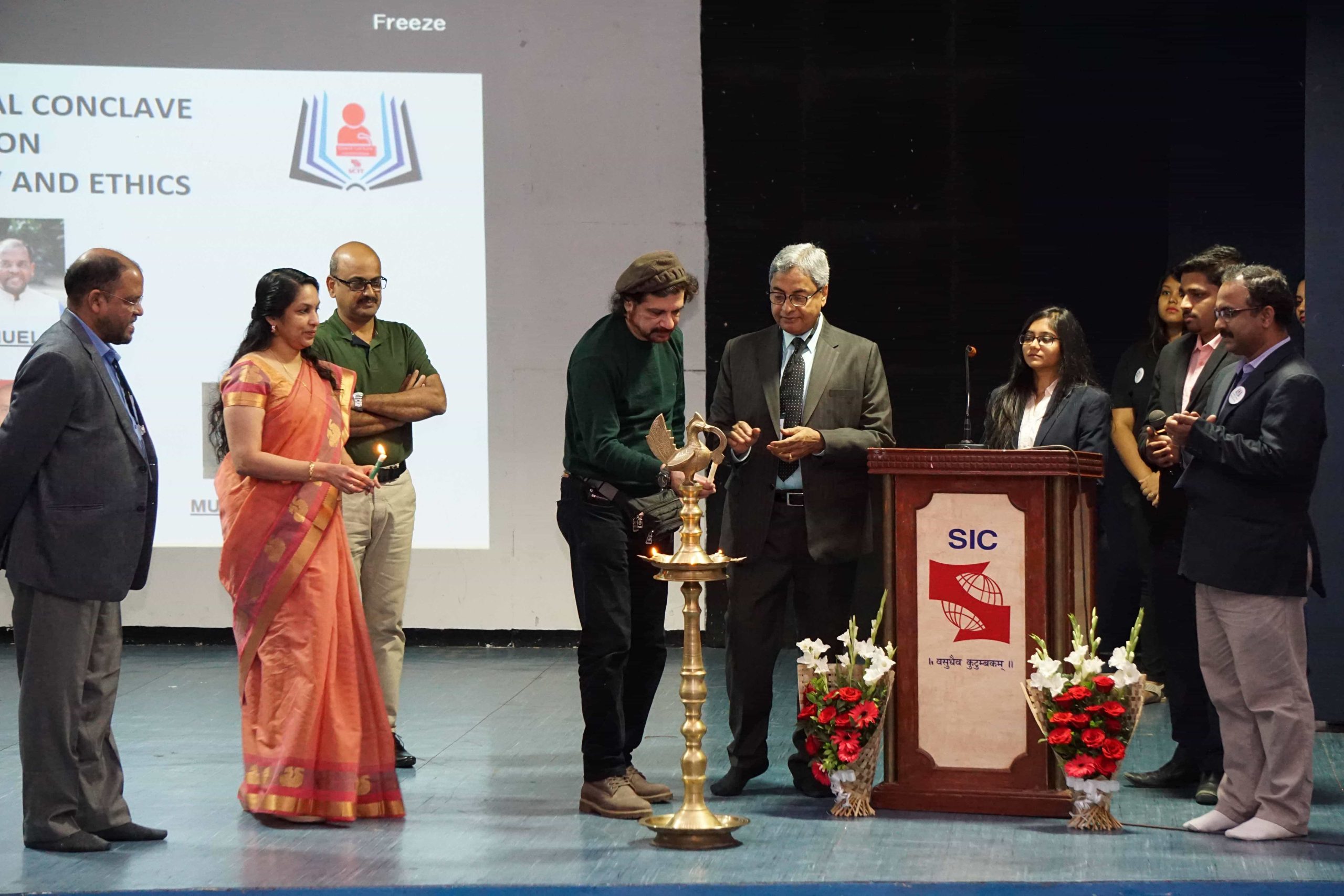 On Jan 29th, 2020 SCIT hosted the 4th annual conclave on Integrity and Ethics. The theme for this conference revolved around 'Rethinking Development- Act Responsible, Think Sustainable. There were three speakers and a Chief Guest.
The Chief Guest for this conference was Mr. Emmanuel David, Director at TATA Management Training Centre, Pune. He began his address by talking on the importance of sustainability and how all of us need to adapt ourselves to the same. He explained that it is important for us to work towards it and achieve the goals. He concluded by saying that the goal of sustainable development is to meet the needs of today, without compromising the needs of tomorrow. He mentioned the importance of seventeen UN Sustainable Development Goals.
Next, there was an amazing dance performance by SCIT dance group- SymBeats. They enthralled the audience With their wonderful performance.
The First speaker for the day was Mr. Murjaban Jal. He addressed us on how humans have sadly affected life on the planet which has led to the fall in our ecosystem. He explained that this disruption in our environment will lead to immense trouble in the coming future. Thus, he suggests to strike a balance between science and ethics.
The Second speaker for the day was Mr. Niranjan Upasani. He reiterated the fact that  all need to work together and save our ecosystem. He raised concerns on how our planet is suffering due to lack of actions. He stressed on the fact that individual contribution is necessary to ensure that our planet and ecosystem is safe.
Next, there was a theatre performance by Eklavya- The Theatre group of SCIT. The message of Sustainable development was very well reflected through the act.
The third speaker of the day was Mr. Mohan Nair. He highlighted that one needs to be competitive while being ethical and compliant. He mentioned that values are what defines us and it can help us understand and act upon.
Thus, this conference gave the students some crucial learning lessons about sustainable development and a lot more. The students would definitely look forward to many more conferences to learn some important lessons of ethical and corporate life.