Goa-The darker side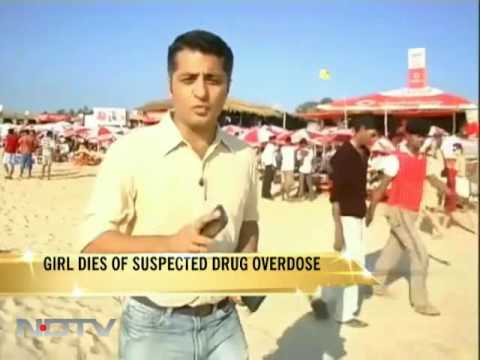 When you say Goa to people they will mostly think about nice beaches or eventually yoga. This is what Goa has got its good reputation from. But there is a darker side to Goa too; drugs. During my latest visit there this Easter it was as obvious to see as it has been before.
We enjoyed the sunset over Anjuna beach when some person came over to me and quite openly asked if I wanted some hashish. Of course I immediately declined. He went on to my friend and asked the same question. He said that everything we wanted he could get us. If we wanted some drug that he didn't have easily available he could just call some friends and then we could get it.
According to Times of India there is an understanding between the local police and the mafia. This allows the drug mafia to operate quite freely in most areas in North Goa. Sometimes the drug dealers also act as informants for the police. They first sell some drug to typically a foreigner. Then they tell the police that this and this person have some drug. The police confiscate the drug and the actual tourist has to pay a heavy fee in order to avoid prison. What happens to the drug? Most probably it finds its way back to the drug dealer. Then this goes on again.
Goa has been known for drugs since the first hippies came there came there back in the 60'es and 70'es. Most of them settled down in the area around Anjuna beach. Rumors say that the most important reason for this is that there was no police station at Anjuna during those days. With the modernization of Goa the hippies had to move northwards. Today it is probably at Vagator you will find most of them. The most famous of all the old hippies was probably Eight Finger Eddie.
The size of the drug market in Goa is of course quite difficult to say. One source predicts it to be around Rs 15 crore to Rs 20 crore a month (150 – 200 million rupees). I have tried to look for other sources but haven't found any so this is probably as good a guesstimate as any.
hrishikesh.samant-SCITMBA(ITBM)2013-2015