Female Cricket League – First EDI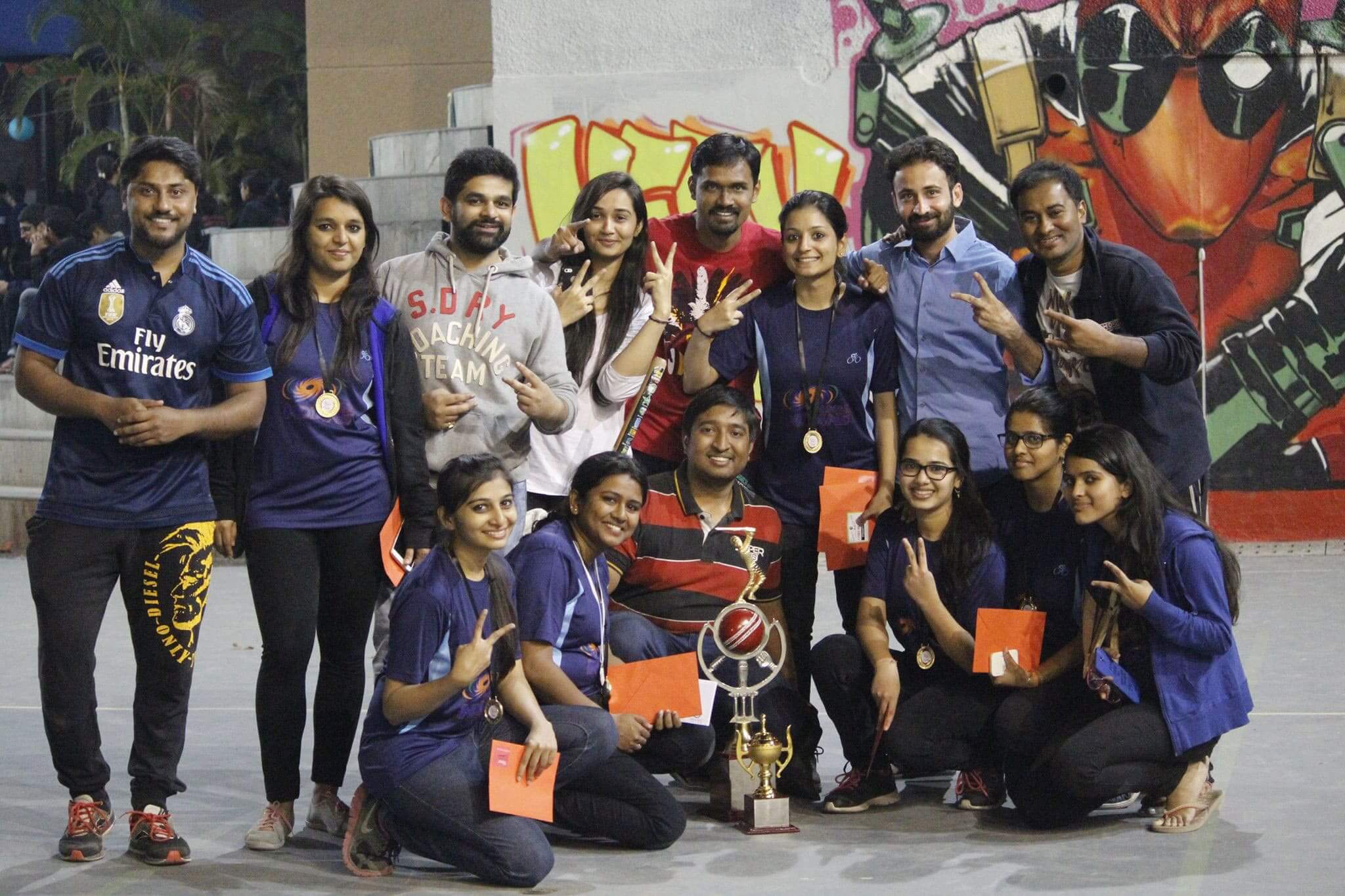 SCIT students as are known for their risk taking behaviour, yet again jumped into something new to ears and vision! As we have been living in an era of equality, students came up with an idea of Female Cricket League, with ultimate feel of premier league right at the campus.
The blend of premier league feel and women already attracted a lot of audience in the campus. It started with the auctioning, where students who showed their interests were called up. Official team owners were declared according their interests, and bidding took place in no lesser enthusiasm and energy than the official ones.
There were four teams in FCL, Mumbai Indians, Delhi Daredevils, Kolkata Knight Riders, and Chennai Super Kings with Manvi Verma, Geetika Pant, Ranjita Chakraborthy, and Prathibha Kilari as their respective captains. The owners of the team had Jigar Patel and Nitin Gambhir for Mumbai Indians, Aditya Sinha and Rishika Taneja for Delhi Daredevils, Abhishek Bele for Kolkata Knight Riders and Raj Gaurav and Pritish Patil for Chennai Super Kings.
With virtual money worth 1,00,00,000 for prize, and bidding for team and players, the FCL was all set to create a whole new league aura in the campus. Girls team, along with their coaches and owners could be seen practicing hard every day.
It started on 9th December, 2016 with 3 matches and on 13th December, 2016 came the finals. Mumbai Indians secured their position in finals long before any other team and utilized their time with practice. Semi-finals included team CSK v/s KKR, where in after a tough fight, CSK positioned themselves against Mumbai Indians in finals.
The match got more aggressive as team owners had Seniors v/s Juniors again, just the way Independence Cup was played. We could see it in Sports Arena with seniors on the right, cheering up their team, Mumbai Indians out loud, whereas Juniors gathered on the left doing the same.
Players of the respective team got motivated with their batch mates and the match took new heights of curiosity. Although, after a hotsy-totsy fight, Mumbai Indians were declared as the winners of the FCL first edition.