Do you miss your parents?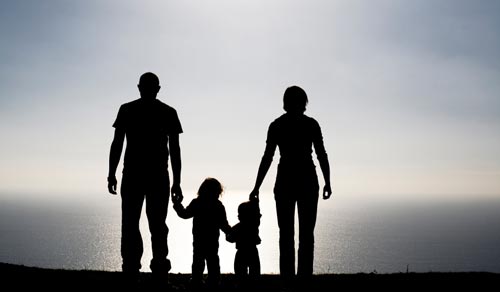 I have done my engineering away from home in hope to getting better university than my hometown. And I was happy too. I got very good exposure from that university and find enough scope to grow my self as I thought. I thoroughly enjoyed my 4 years. But meanwhile whenever I went my home for vacation or due mass bunk I found that I was a treated specially at my home by parents. My brother got somewhat jealous for me n we had many quarrels too. But I was immature at that time to understand that thing. I enjoyed that special treatment too.
Time passed I completed my engineering. Now it was the time for job hunting. Fortunately market was recovering from recession of 2008-2009.In December 2010 Gone through one fine logistics support company for the post of "IT Analyst" but due my willingness to be flexible in technologies they have offered me PUNE branch with a almost 40% higher pay scale than my hometown. I have seen a opportunity in it.
Was a time for decision. My mother was bit serious about it. She was confused too. She said to me : "Beta, 4 saal to tu bahar reh k aaya he, Now I want to live with you when will you be ready to live with us fully?"…
Oh shit, oh shit why I was not able to think that way???
At that time I realized how dumb how mean I was. I was doing good in every front of my life. My parents have pride and happiness towards my career too, but still they are feeling little bit pensiveness for me that I was unable to live with them fully.
This is the month of July. In this time of year (June-July) we finds that many students are getting admission for their higher studies and goes to collages and left their home. And for the jobs too. We have seen that Banglore , Pune, Noida kind of cities in india have higher opportunities than other small towns. We have to move toward that opportunities to grow. And this situation has no rollback option. Many parents feels gloominess due to it.
And I think we guys also have to live with this situation in future.
So at least keep in mind that in a year 4-5 time we have to meet our parents. Keep in touch with them online. If we are able to skype and have video chat with parents. Let them have some minutes from our busy schedule. Invite them to live with us sometimes. Let them realize that we miss them too.
Kya bataoon maa kahan hoon main
Yahan udney ko mere khula aasmaan hai
….
….
Yahaan sab kuch hai maa phir bhi
lage bin tere mujhko akela…
Aaja saanjh hui mujhe teri fikar
Dhundhla gayi dekh meri nazar aa ja na
SCIT MBA(ITBM)2013-2015