Diwali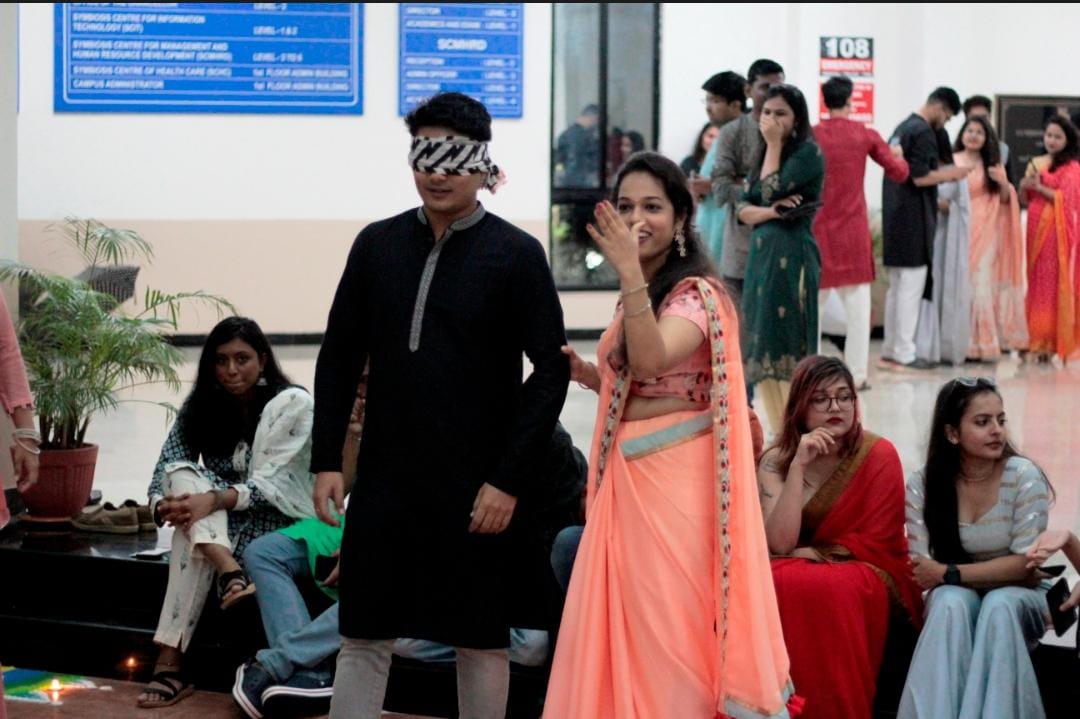 Symbolizing the ascendancy of good over evil, Diwali is celebrated in October or November every year. It is celebrated as the beginning of the financial New Year according to the Hindu calendar.
All around the campus students could be seen in various cultural couture. The atrium was decorated with rangoli, twinkling lights, and candles. There was a photo frame cutout was created for students to get their pictures taken.
The celebration of Diwali in SCIT started with a blindfolded game of chasing the ballon where volunteers were guided by their friends. The atrium was echoing with cheers from their peers. It was followed by an enchanting dance performed on traditional to trendiest numbers by the students of symbeats. It was then continued by a couple of rounds of dumb charades of guessing movies where students flaunted their acting skills.
The dancefloor boomed with footsteps as students started coming up to the dance floor and performing the hook steps from Bollywood to Tollywood numbers.
The night ended with Konnect and the cultural team playing beautiful musical notes and students swaying along to the beats.