Day 3 – Independence Cup 2016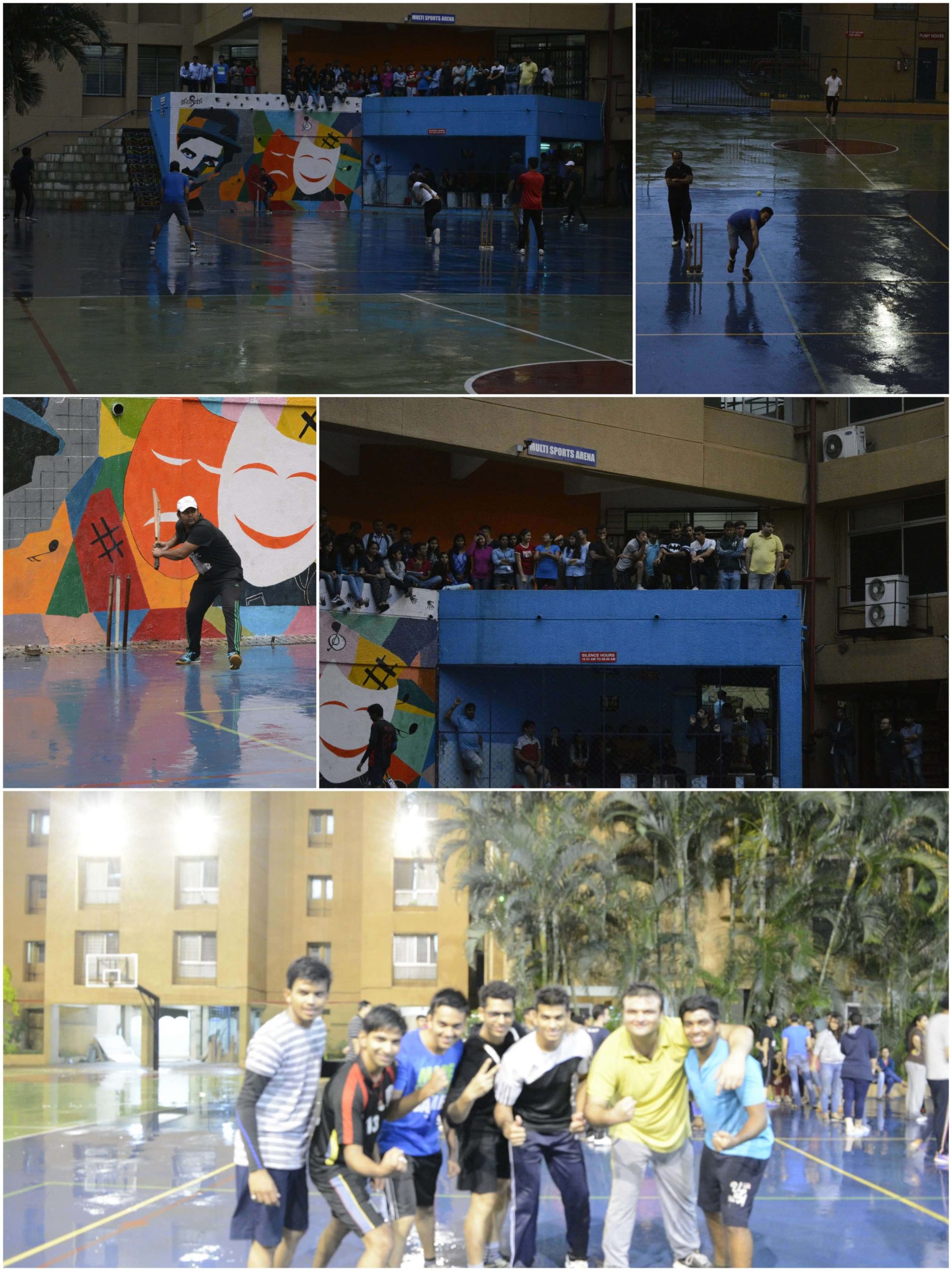 Another rainy day, with the Juniors having got some time to practice after the weeklong midterm exams, Day 3 of Independence Cup started with an exciting Cricket match between boys of Division D Senior and Division A Juniors. The Seniors won the toss, elected to bat. Into the first over and the rain started pouring and the match had to be paused for a while, though it was a slow start with a few early wickets, the Seniors picked up fast and with some excellent batting, set a target of 49 for the Juniors. The Division A Juniors tried really hard to achieve the target but were knocked out at 33 and the first victory of the day went to the Seniors.
The sports arena was now crowded with both Juniors and Seniors on the ground to cheer their batches. The energy in the ground was remarkable. With these high spirits, the second match of the day between A Division Seniors and D Division Juniors began, the Juniors were batting first and had a hard time getting runs in the first few overs, but then with boundaries and a great partnership they reached a score of 61 runs. After a nail biting match, juniors managed to win the match.
Next up was Volleyball between Div B Seniors and Div C Juniors, the first set was won by Div B Seniors who played brilliantly with some great serves and shots, though Division C tried hard to fight back in the next set with some smashes but they couldn't beat the Seniors who were victorious once again.
The second volleyball match of the day was between, Div C Seniors and Div D Juniors. It was a great day for Division D Juniors with two victories as they beat Division C Seniors in this tough fight.
The day ended with the first cricket match for Girls of Div B Juniors Vs Div C Seniors. The match with the most crowd cheering up girls of their section came forward and gave a tough battle to the competitor. First Girls cricket match was won by Div C seniors. The very next match was girls cricket as well, Div D seniors Vs Div C juniors, which was won by Div C juniors, who did share the first victory of Girls juniors winning the cricket match against the seniors.
With great enthusiasm shown by students, Day 3 also came to an end, with most teams hoping high to emerge victorious next day.