Dattansh '21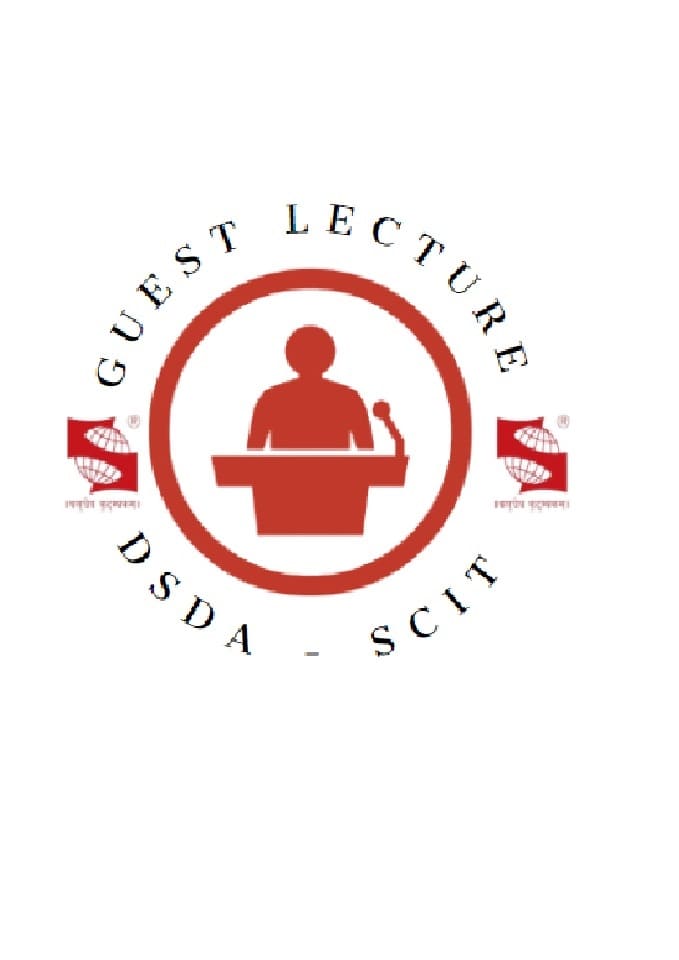 On 20th March there was the annual conclave of the Guest lecture committee namely Dattansh '21. The theme this year was 'Data Odyssey: Voyage through Data,' which revolved around Artificial Intelligence and Data Science. The event had 5 expert speakers out of which there was a keynote speaker, with two technical speakers and two start-up speakers.
The event started with director Dr. Dhanya Pramod who inaugurated and narrated how the event Dattansh was introduced in 2018 to motivate the students to take an initiative and this event helped students gain business insight away from the classroom by connecting to the industry experts.
Competitions are held before the event in which people across the country participate to bring out their competitive zeal upfront.

The first speaker was Mr. Anand S, CEO at Gramener- Insights as Data stories, who spoke about his experience with election commission data which is generated in volumes. He walked the students through various perspectives through data by taking the example of election commission, student's marks and fraud detection in the energy department.

The second speaker was Mr. Jimish Bhavani who further explained the privacy constrained environment. He explained different types of data like private data and public data. If the data is private to the person and shouldn't be used by any other companies. It is also protected by the government laws. Then he explained about the data collection life cycle. The data needs to be analysed to define the problem after that pattern is identified and the model is built. To deploy the model, the tool needs to be built. Multiple models with low precision and high recall need to be built.

The third speaker was Mr. Gaurav Saini founder of Vizitor, who is also a writer and fullstack js dev.
Vizitor is a smart data management application that secures the check-in and check-out process. He explained how data needs to be collected first and then be analysed to gain valuable insights.

The fourth speaker and was Mr. Shivansh Sethi, founder and co-founder of iOT startup Aiotize started with the vision of developing business intelligence. The fifth speaker Mr. Tushar Bhatnagar is a research collaborator at Ebrains. He is also a chief researcher and chief officer at Aiotize. He has worked on natural language processing, machine learning recommendation systems and autonomous robotics. The vision of Aiotize is to provide artificial intelligence enabled industrial automation and business intelligence. The goal is to be a one stop shop for all the AI enabled requirements of an organisation included but not limited to retail, defence, healthcare and logistics area. All the Analytics happens on the cloud.

The conclave ended with Dr. Ajey Kumar delivering a token of thanks. Every lecture and demonstration by all the speakers in Dattansh'21 event was full of information which enlightened the attendees with unique awareness in the domain of AI and Data Science.