Buddy Project Chronicles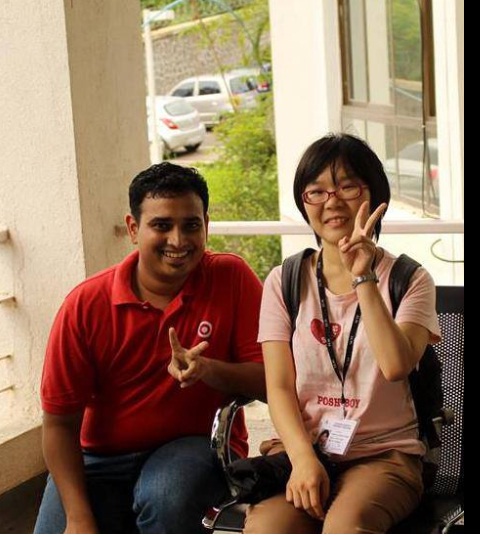 Day 2 – Lavale Campus Visit
SIC website describes Lavale Campus as- "Located among lush hills, Lavale offers a chance to coexist with nature as it stands over a valley surrounded by clouds and painted green in its best season. Powered by solar sources, its eco-friendly functioning makes for a perfect setting for contemplative and incisive study far from the worries and hustle of the city."
I fortunately got a chance to visit the campus with fellow Japanese friends and more SCITians Buddies. After reaching campus we were warmly greeted by supervisor and a SIBM Japanese Student (Yushi). We took a tour to SIMC Studio where we were left flabbergasted seeing the camera and light settings. After a scrumptious lunch we went to see the boys' hostel. The view and ambience outside Hostel window will make any SCITian envious.
Then we visited auditorium, throughout the journey buddies and Japanese students were talking, dancing and having fun. DragonBall Z and Doreman had some secret viewers among the buddies. Day ended with a refreshing cup of tea. I learnt Japanese word for Sugar it is called Satō
The only way to have a friend is to be one. – Ralph Waldo Emerson
All buddies did a nice job to mingle with Japanese students, so a big Kudos for a memorable today!
Saurabh – MBA(ITBM) @ SCIT