Breaking into Product Management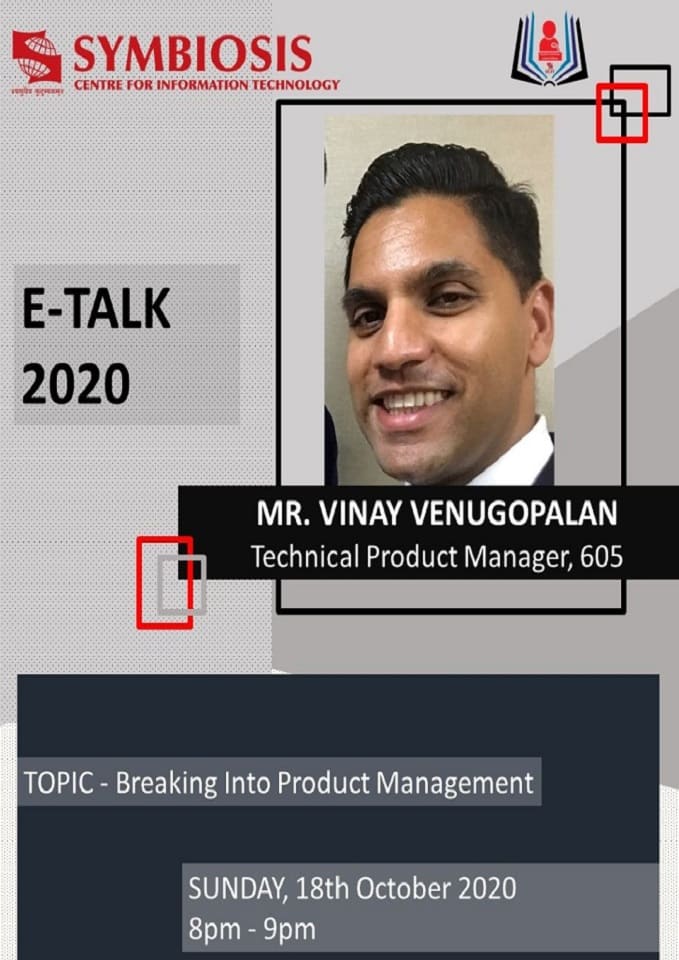 Mr. Venugopal is presently filling in as a technical product manager at 605, New York. Preceding that, he has additionally worked in organizations like Viacom, CBS, and Cablevision, where he had fabricated a refreshed item guide to deliver plans with savvy objectives in multiple businesses and basic applications. In Accenture, he has done a great deal of counseling work around programming design. In the end, he moved into JPMorgan Chase, and now deals with automotive finance, web reports.

He began by sharing his excursion and how he got fascinated by his past organizations in product management. He clarified product management is somebody that is the mentor as an afterthought line, that sees all that is occurring. Also, they will likely lead the team to progress and at last affecting the corporate organization objectives that exist. They may not be on the field consistently. However, it's what they find in a mentor which is incredibly significant to the general accomplishment of any group. He clarified the whole cycle from the beginning of the item by the architects to deal with advertising and as a product manager one makes the most marvelous item that makes that worth and addresses the issue of the client. At that point characterizing who the client is and what is the issue that should be fathomed, how to build up an item vision, the correct open doors utilizing both information and instinct, and to work together with a cross-utilitarian group, including engineers, fashioners to get the correct item constructed. These all to be managed without overseeing individuals. An item supervisor must convey an item utilizing delicate impact, powerful correspondence, authority, and trust and get the best from others and have trust among the group. An extraordinary item supervisor recognizes what highlights to organize for the sort and what to dismiss to make a market reasonable.

He referenced how significant is to deny the clients and not generally be an accommodating person however in a conciliatory manner. Likewise with next to no assets and individuals, satisfactory consideration should be given to significant things as the client's desire is ever-developing and evolving. Product management is simply the person who doesn't include underway however to get the best outcome out of the group as they probably are aware of its complexities.

He insinuated that the Product Manager resembles a mentor, directing the item through stages, (plan the correct chance, plan the arrangement, assemble an answer, share the arrangement, survey the arrangement), and give input and different stages. Item administrator adopts, even more, a crossover strategy since they can do what's necessary arranging and deciding the chances and truly surveying how it can improve. Better consumer loyalty is additionally remembered.

The session concluded with questions asked by the curious students. He addressed all with much eagerness. All things considered, it was an educational session that demonstrated help to the students.