A Viewpoint on Cyber Security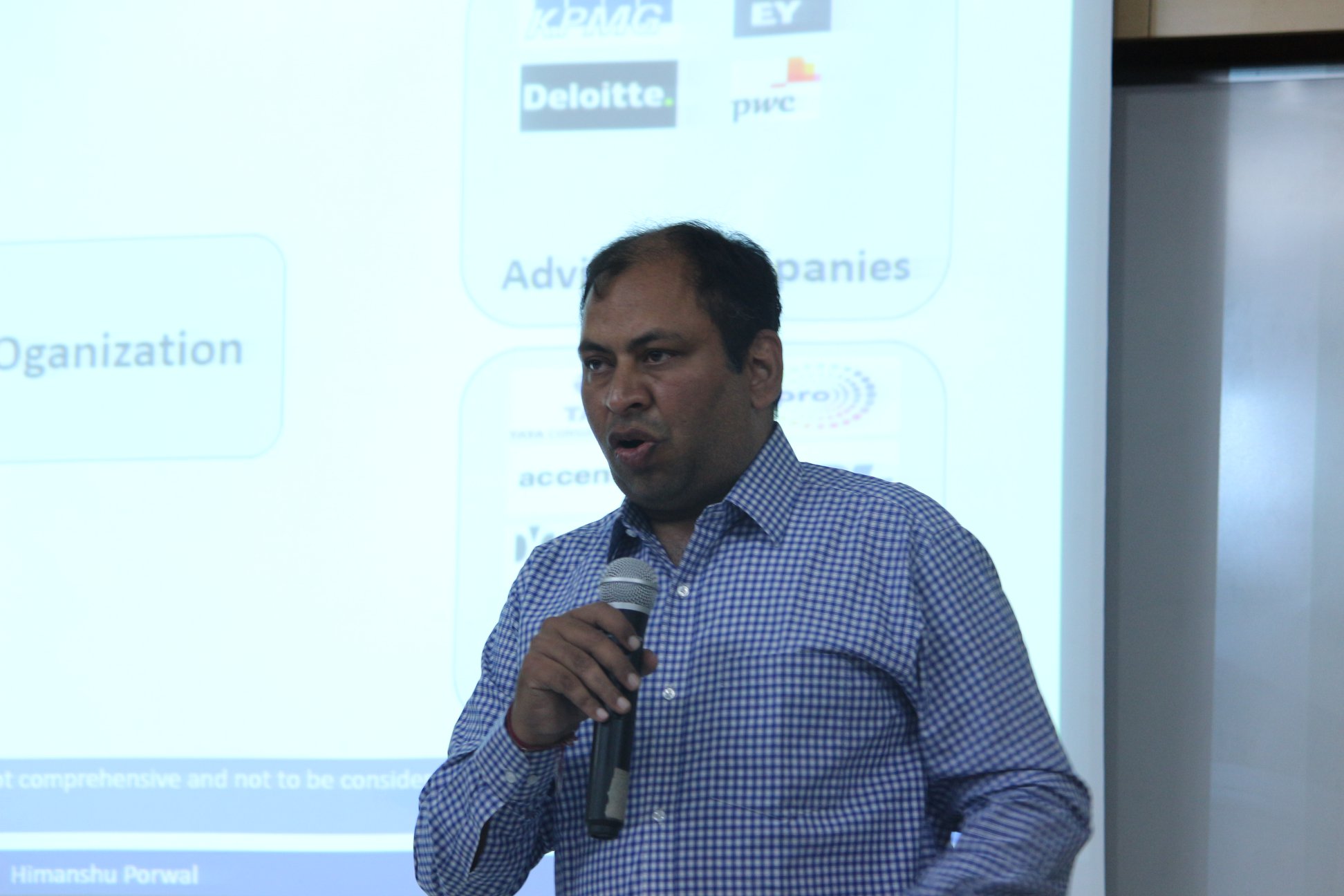 A guest lecture was conducted on Cyber Security on 10th December 2019 at SCIT. The key speaker was Mr. Himanshu Porwal who is a Cyber Security Consultant at TCS.  He has completed his MCA and has a corporate experience of over 18 years. His core skills are security strategy, SOC solution, Cyber Security, Breach detection, Security Architecture, Risk Management, Monitoring and Incident Response, IT Controls Audit and Compliance Assurance, Security KPIs and SLA.
He has worked with major corporate leaders like KPMG and Deloitte and has a wealth of experience in the domain of cyber security. He has completed various certifications like Splunk Power User, Qualys Certified Specialist, ITIL Foundation V3, CISA granted by ISACA and BS7799 LI granted by British Standard Institute. This has given him a holistic and in depth view of the security domain.
Mr. Himanshu discussed the various aspects of security. He mentioned about the changes in security trends in the last decade.  He told about the business trends which are focused on cloud, internet, mobility and Artificial Intelligence. Since today's business relies heavily on the internet, attackers are on a continuous vigil to grab sensitive corporate data which can be worth millions or billions of dollars. He mentioned that today security aspects have changed from "Compliance" which was prevalent in the last decade to "Data Protection Centric". He mentioned about the importance of continuous monitoring. Today Signature and Role based detection methods have become older and the new techniques to detect threats are based on algorithms in Machine Learning and Predictive Analytics. He also mentioned that access control methods have changed from Least Privilege to Adaptive Access.
He mentioned in depth about the various types of organizations like Service Based, Advisory Based, Vendor and Market Research Specialists. He mentioned about Security Architecture and Process Framework and Kill Chain Framework. 
At the end of session, he answered the questions asked by students in detail. The students definitely got to learn a lot about the current security trends.