A Rise and Shine at Surya Shibir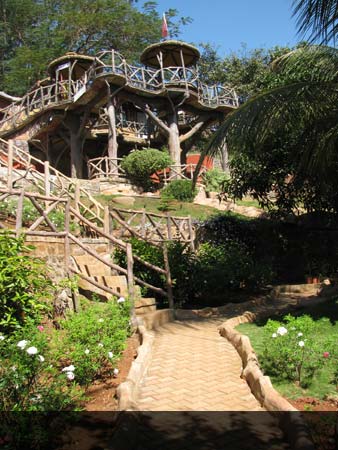 Well what do you call a team to be? A group of individuals amalgamated together does not necessarily form a team. A group is a team only when there is a bond between the individuals with a common aspiration.
Surya Shibir is the best place for an out bound programme and to start with an exciting journey. Well the ride to Suryashibir was quite bumpy but it was enjoyable considering that we played Antakshari and enjoyed playing that game after a long time.
After reaching there and keeping our stuff in the rooms all the unknown faces were put together in a team and then were made indulged in the activities. The best time of the trip was yet to come.The fun part of the trip was contributed by the team building games that we were made to play against each other. Really some games like the Chariot race, One-leg tied race and specially all the games that we played on the field(Cob-web was physically demanding game) were really superb. Then one more game named Sheep and Shepherd  was a crazy game. The only game that didn't work our way was getting Aishwarya Rai across the line (I hope many people agree on this).
The next day was dedicated for trekking and everybody was to perform in front of the audience in the evening. The camping trip to Surya Shibir was a fabulous experience for students as it proved to be the harbinger of some robust relationships between people.
We could not even imagine a better start than this. Now I am ready and relaxed for classes, case studies and presentations.