My First Day in Symbiosis Campus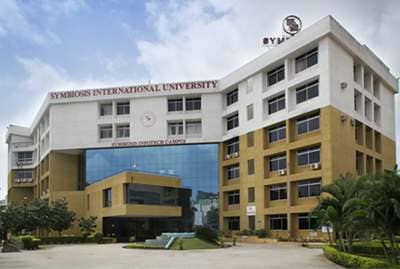 And yes finally the day had arrived. Bags packed and pune was the destination. Emotional moments
as I had to leave the home for the first time. After a flight of around 2 hours, I reached pune and took
a cab to symbiosis infotech campus. After putting the luggage in the room allotted we were called for
an induction programme.
The much awaited induction programme 2015-2017. For the induction programme eminent guests
were invited from the Symbiosis society. The chief guest was the Director of KPMG. The other guest
panel included Principal Director-Dr. Vidya Yeravdekar, Vice Chancellor- Dr. Rajani Gupte and our
very own Director of SCIT, Dr.Dhanya Pramod. We were also introduced with our faculties.
After the induction programme was over I got a chance to roam around the SIC campus and
honestly, it has everything packed together. The Symbiosis Infotech Campus(SIC) houses a covered
swimming pool, a gymnasium, a healthcare centre and a huge auditorium. The campus also houses
a synthetic cricket and football pitch, a basketball court and television and indoor game enclosures.
There are so many co-curricular activities one can take part in while his or her stay @SCIT. The SIC
campus also has separate hostels for boys and girls, although first year male students have their
hostels a bit far from the SIC campus known as D-hostel. The SIC is a non-pollution campus and the
wonderful and perfect blend of greenery and fully equipped buildings makes it a treat to anyone who
visits the campus and so it was to me as well.
The day was about to be over but this sunset was marking the biggest change in my life. The next
sunrise will be the rise of my dreams and aspirations. At the end I just want to say that :
MIGHTY MIGHTY SCIT !!!!!