A look into EY and the Professional Services Sector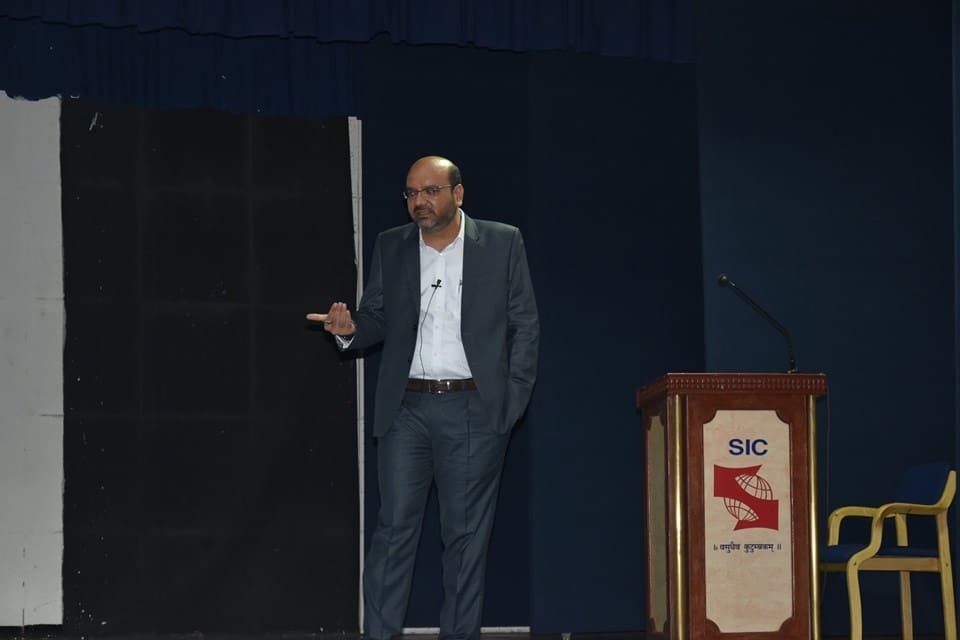 On 18th July 2019, a guest lecture was organized by the Placement Committee of SCIT, for the ITBM and DSDA students.
The speaker for the session was Mr. Abbas Godhrawala, Partner (Risk Advisory), EY (Ernst & Young), one of the Big Four Accounting firms in the world.
This program was intended to let us know, how students from the techno-managerial background can build their path-breaking career in a Professional Services Firm (PSF). Mr. Godhrawala shared his experience of how he has been associated with for EY for 13 years.
He explained, what EY does, i.e. provides knowledge-based services and doesn't deal with any physical or tangible product. What differentiates EY with others is that they don't only give services in strategizing a model but also provides help in implementing it at the operational level.
He shed light on the various Core services provided by EY in the below-mentioned domains:
Assurance
Tax
Transactions
Advisory
Out of these, Advisory is further classified into Performance improvement and Risk Advisory.
He explained how Advisory is the best fit for a techno-managerial profile and how creating your Brand value and Networking will lead to growth in this profile. International mobility, flexible work arrangements, different training programs are some of the benefits ones may avail while working for a PSF.
The session was an interactive one and Mr. Godhrawala answered every query or question put up by students excellently. He discussed how EY helps in software development solutions, i.e no coding focus but help in implementing various CRM, SAP tools.
He explained how Advisory is the best fit for a techno-managerial profile and how creating your Brand value and Networking led to the growth in this profile and how flexible it is switch among various services provided by EY which deals or involve work relevant to one's profile.
He also described how the Data Analyst profile adds value to any firm as it is liable to extract meaningful data from big data. He clarified how we misinterpret that detecting frauds is the work of an Auditor instead their work is to give a true and fair opinion about the position of the company.
A very intriguing question put by a student about Mr. Abbas Godhrawala's views on whether Indian Hospitals can survive Health Audits. He beautifully explained how the mindset of people affects this outcome and that most of the Hospitals would fail in these types of audits, due to the mindset of us Indians. He also went on to state that if one starts questioning whether the data being collected from us is relevant or not, it can bring a revolution in information privacy.
It was such a great opportunity to listen to him. I'm sure the audience would wholeheartedly agree with me when I say that the session was a very fruitful, motivating and thought provoking one.