Alumni interaction with SCIT batch 2019-21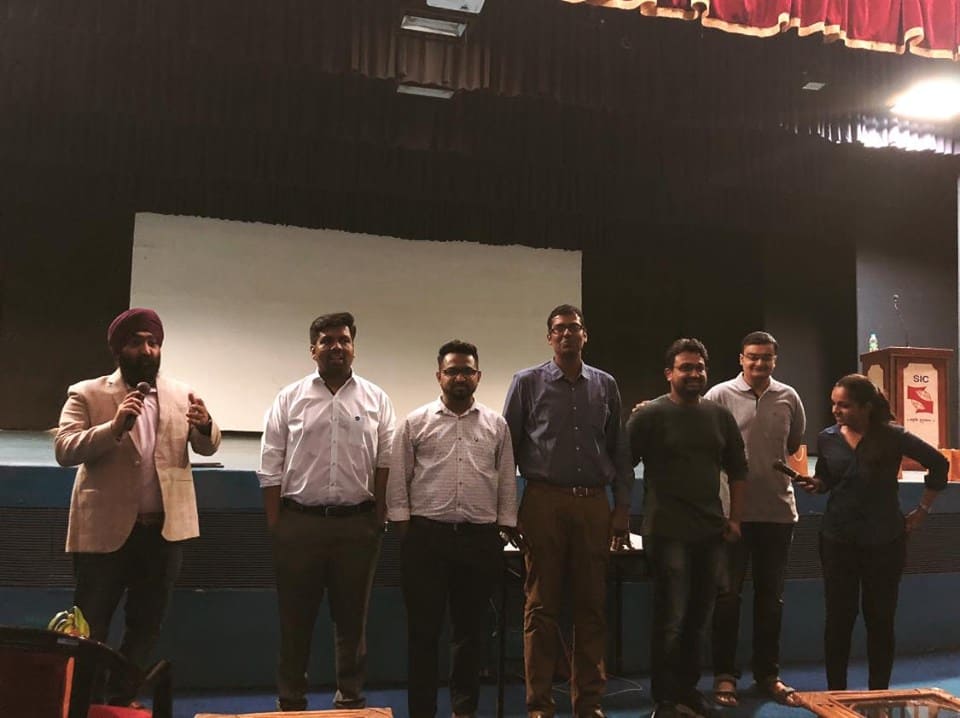 Who better than Alumni can share the learning experience and outcome with the students?.
SCIT witnessed Alumni working in various profiles in organizations coming to orient the new batch.
We were pleased to have them here at SCIT and glad to see them guiding their juniors with utmost interest and care.
Abhinandan Arkade, Akashdeep Makkar, Ashish Murcute, Nikhil Sontahlia, Merlyn Joseph, Spandan Mehta and Akash Nikhre joined us and responded to the enthusiastic audience and gave insight on life at SCIT and  career prospects.
Kudos to their spirit and we look forward to having much more Alumni interaction and contribution!
Dr.Dhanya