75th Anniversary of Quit India Movement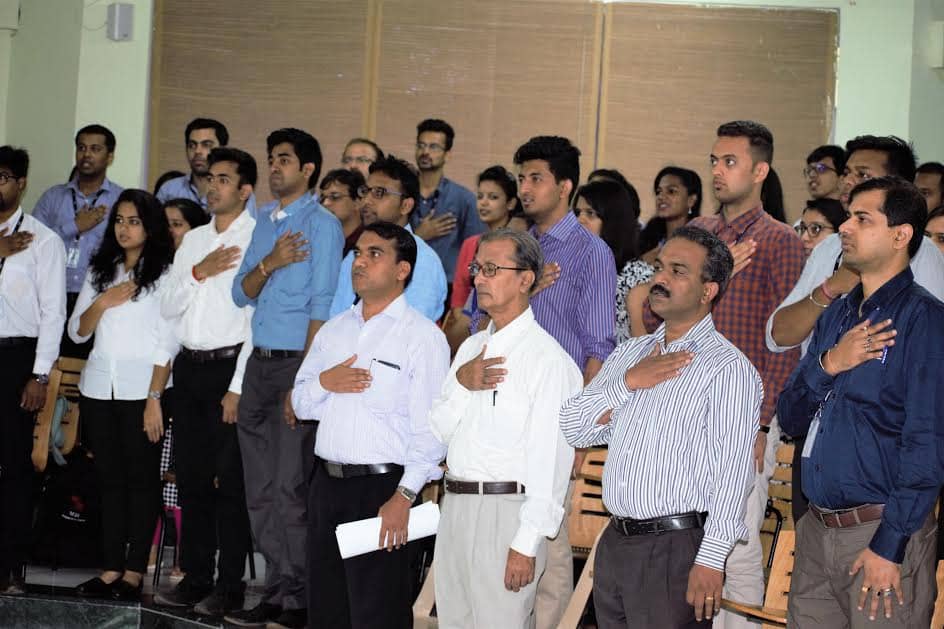 SCIT organized a brief ceremony, at the event of 75th anniversary of Quit India Movement. The central government had mandated all higher education institutes to conduct such a ceremony, to commemorate the freedom struggle and honour the Indian Army. A pledge, drafted and forwarded by the central government, was issued to colleges with an intention of motivating the young minds of India, towards a promising future.
The students assembled in the hall, and were joined by the faculty. The pledge was delivered by a representative of ISR (Institutional Social Responsibility) committee, and the gathering joined course. The event was concluded by playing National Anthem. The short but meaningful gesture, left a lasting impression on the minds of the students. An oath to remember!