2019 Pongal Celebration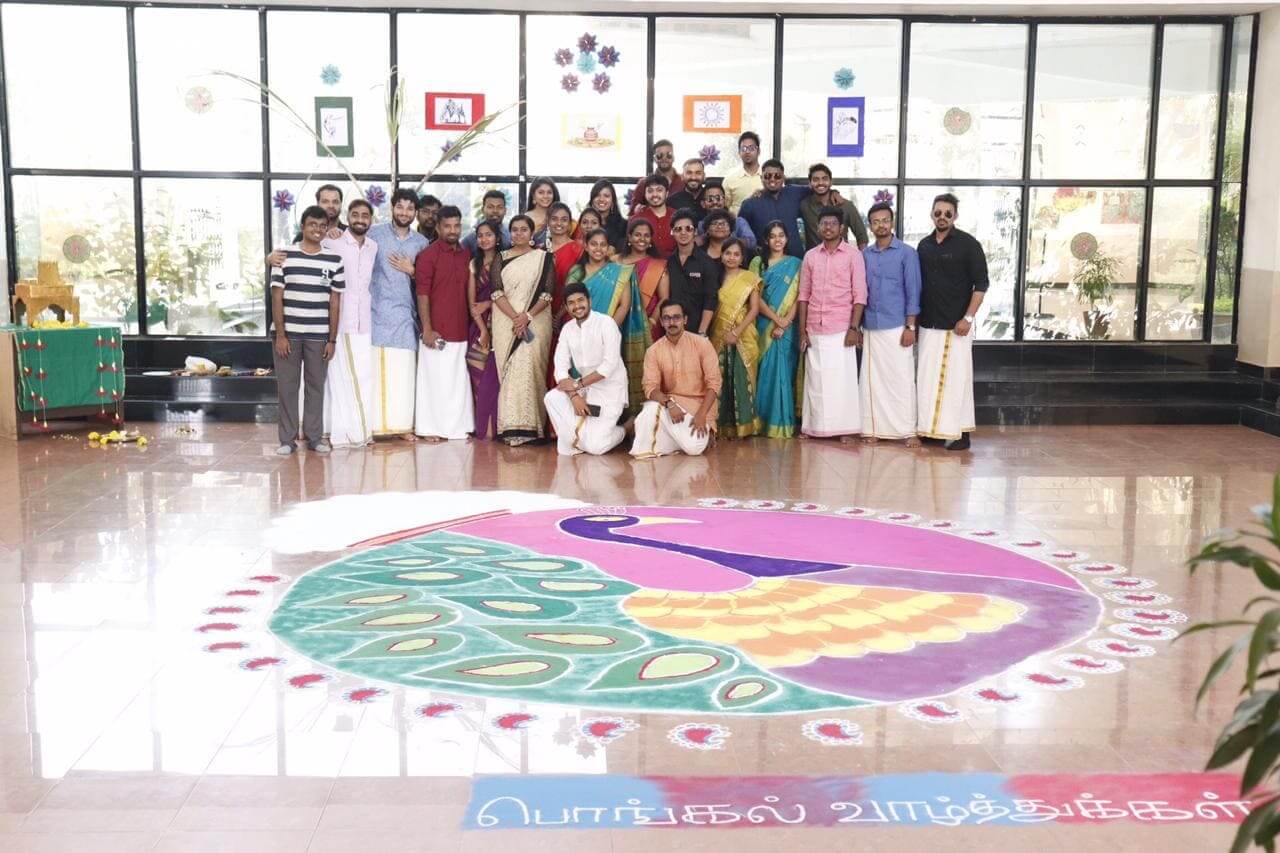 The Tamil community of Symbiosis Infotech Campus (SIC) came together on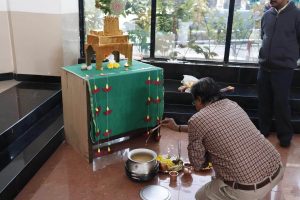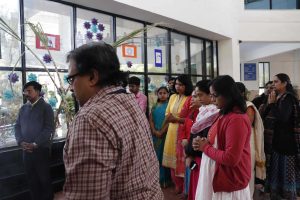 9th January, 2019 to celebrate their harvest festival – Pongal. The celebrations began at around 6:00 AM in the morning when the students gathered to make the famous dish – Sweet Pongal. The process went on for around two and a half hours after which the Atrium was decorated for the Pooja. The Rangoli was symbolic of Pongal and had a pot with milk overflowing from it.  Dr. SVK Bharati, Professor at SCIT, took in charge of the Pooja and the rest of the proceedings. The delicious sweet Pongal was served as Prasad to the students after the Pooja.
The students had made arrangements for an outside vendor to serve delicious and authentic Tamil food on banana leaf. Faculty, students and other members of the SIC family turned up in huge numbers to get a taste of the authentic food.
Several competitions were hosted later in the evening in which students from all three colleges participated to win cash prizes. Rangoli and Mehendi competitions were held in the open area while Tug of War and Adapt Tunes were held in the SIC Sports Arena. Students formed teams of 8 members for participating in the Tug of War competition. Adapt Tunes was much liked and well received among the audience. The competition was a unique blend of songs from all Indian languages. Participants had to fine-tune their steps and dance according to the song played in Adapt Tunes competition.
The combined efforts of the SIC Tamil Community and the Management made the Pongal celebrations a huge success.