1st Day @ Symbiiiiiooooossssiiiisssss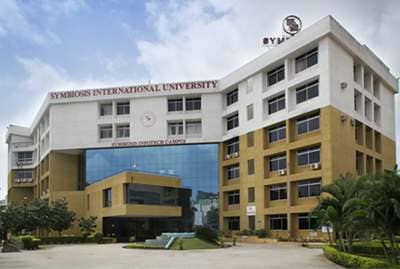 A new story to write , A new chapter to read
The transformation from a boy to a man , from men to gentlemen just began on 5th June 2015 as i began my journey to become a post grad to fulfill my wishes , my dreams . Well , to begin with the journey , i always had , have and will believe one thing "You get what you give " , it was my good deeds that made me help to climb my dream ladder , 1st step to my dream to become an MBA , well it was a feeling where i was on cloud 9 to hear people calling me u will be an MBA raising my parents shoulders one level high to feel that their son has made them rise above the world. Keeping this in mind i started my journey from Mumbai which is my hometown , drove to Pune with mixed feelings where i would live an independent life and living without my parents.
Pune , Hinjewadi Phase 1 , this was running in my blood , in my mind throughout my 3 hours journey , where i was just happy happy and happy watching the trees besides me , the clouds following me , gentle breeze which made me cherish those moments.And there am i , Pune , Hinjewadi Phase 1 my home for the next 2 years , when entered the campus Of Symbiosis , saw something which filled my eyes of tears, Big block letters Symbiosis International University in Red color and Welcome to SCIT !!! . It was those letters that made my day . My parents were feeling proud after watching this , and they were assured that their son is in the right place to fulfill his dreams. While entering the campus , saw some security guards at the gate asked me for my offer letter etc . Nervous for the 1st conversation , i asked the security guard where is the hostel for boys . After having got the address of the hostel , we were off towards my 2nd home , while entering saw some nervous faces , happy faces , lonely faces and i told myself these were faces i will be watching every second every minute every hour for 2 years.
Initially was nervous how will i survive there , how will i be able to manage such things ? how will i study ? how will i be away from home ? all these questions were running in my mind ? got the room keys after all document procedures and way i go towards my journey where i feel i have got to the right place at the right time and my deeds have made me feel i have got what i gave . !