Blog: SCIT PIWAT centers for admission into MBA programs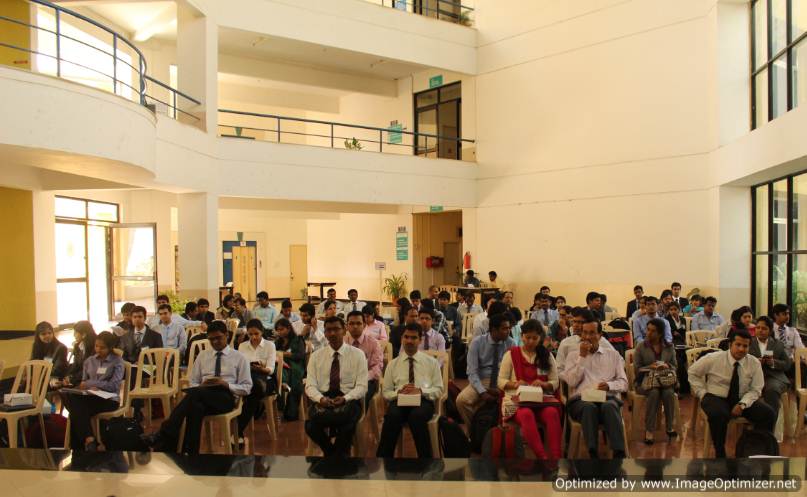 SCIT (Hinjewadi Center -1) was one the PIWAT centers for admission into MBA programs offered by Symbiosis International University for the year 2014.
When it comes to supporting the institutes process like the placement process or the processes driven by the University which are executed at the institute like the admissions process– SCIT students take the responsibilities and prove that they are class apart. I had an access to the feedback forms filled by the aspirants who came for the PIWAT -2014 process and I was sweetly surprised that there not even a SINGLE NEGATIVE comment in it! In fact many aspirants had appreciated the meticulous manner in which the process was executed and gave positive comments for the SCIT student volunteers.
Kudos to all SCIT student volunteers.
I must thank each and every SCIT student including the MAIN student coordinators Mr. SHIKANT MURALI, Mr. BHAVIN BHATT, Ms. DEEPALI TYAGI, Mr. DARSHAN MEHTA, Mr. AMEYA MESTRY, Ms. SWATI AHUJA, Mr. YOGESH SHAHDADPURI, Mr. PRADEEP KUMAR, Ms. ADITEE THITE and
an ARMY of SCIT student volunteer including KARAN SINGH CHHETRI, AMOL THAKARE, ANSHUL AGARWAL, KANIKA SACHDEVA, VARUN MANKODI, ANKUSH KOSE, AKSHAY JAIN, ANUBHA PURWAR, DEEPAK VERMA, JYOTI SAINI, KANGKAN BARUAH, KAVITA CHETTY, NAGA PRAKASH, NEHA KABRA,PRATEEK TANDON, RAHUL PRASAD, SHRUTI GUPTA, SHRUTI MANCHANDA, SRUSHTI SURTI, VENNELA GUJJULA,VINEELA KANAPALA, YUGANK BHAGOD, ROHIT KHADKE, ADITI BAKHALE, AISHWARYA YADAV, AKSHAY DESHPANDE, AKSHAY MEHRA, ANKIT SHUKLA, APOORV SILOIYA, ASHISH RANA, DEVAM SHAH, ELIZABETH THOMAS,GARIMA BANSAL, GAURAV PATEL, GAURAV SONI, MAYANK DUSAD, MIHIR SHUKLA, NILA K V, RUGVED PANKAJ MEHTA
SHREYA PRABHU, SHRUTI RAWAT, SNEHA VAZIRANI, TANMAY SARKAR, UPAMANYU CHOUDHURY, ADITYA PADHY,AKASH SARASWAT, AKSHAY DIGHADE, AZIZ CHANGANI, BISWAJIT MONDAL, DIPESH GOLWALA, GAURAV SODANI,JAHNAVI PATEL, JAYESH SHINGHAL, KULDEEP CHOUDHARY, NIKHITA GARG, PRAGATI JUNEJA, ROHIT GEDAM,SARFARAZ KHAN, SHRAY CHOUDHARY, SHRUTI CHERIAN, SONAL KHARE, SUDEEKSHA VERMA, VANI SHARMA,VIVEK PINNAMANENI, VRUTA CHOTALIA, YUKTI GUPTA, ANUPRIYA KANODIA, GARGI SHUKLA,HASSAN ZUBAIR, HRISHIKESH AJIT SAMANT, JULEE DUTTA, MILI SHAH, MILIN KAPOOR, NEELESH RANJAN, PANKAJ SUKHADEVE,PRACHI JAKHOTIA, PRASHANT SRIVASTAVA, PRITI PATIL, PRIYANKA ROYCHOUDHURY, RICHA AHUJA, ROHIT RANJAN,SHIVENDRA SINGH RAWAT, SIDDHARTH KHURANA, SMIT VIROJA, SUNIL KAMAL AHUJA, TANU GROVER, TILOTTAMA PADAYA and VISHAL AHIRRAO
THANK YOU SO MUCH!!
The process owner Prof.Sadhana and the overall supervisor Mr.Suresh Kurnekar, the guidance & support given by Dr. Ganesh and the coordinators including Ms.Manjri, Ms.Archana, Ms.Neelam, Mr.Kiran, Mr.Tejas, MrAtul , Ms.Ketki, Ms. Sonali , Mr.Ashok , Ms.Madhavi , and the IT support from Mr.Yogesh, Mr.Nitin and the overall coordination by Ms.Savitha Nair did a fabulous job in ensuring that PIWAT 2014 was executed in a flawless manner.
SCIT faculty members, SCIT Alumni and the corporate colleagues who have always helped SCIT did a great job by interviewing the aspirants.
Last but not the least the team comprising of office attendants including Ravindra Uttekar, Sunil Goriwale, Pradeep Pathak, Kailas Mahadik,Mangesh Shinde and Kamlesh did everything possible to help the coordinators by extending their complete support.
PIWAT 2014 PICS ( Thanks to Mr.Apoorv Siloiya – First Year MBA(ITBM) students who captured these moments )
Cheers
Dr R Raman
Director- SCIT | Dean – Faculty of CS – SIU
Center Head – Hinjewadi Center -1 PIWAT 2014