Workshop on Eco-friendly Ganesh Idol Making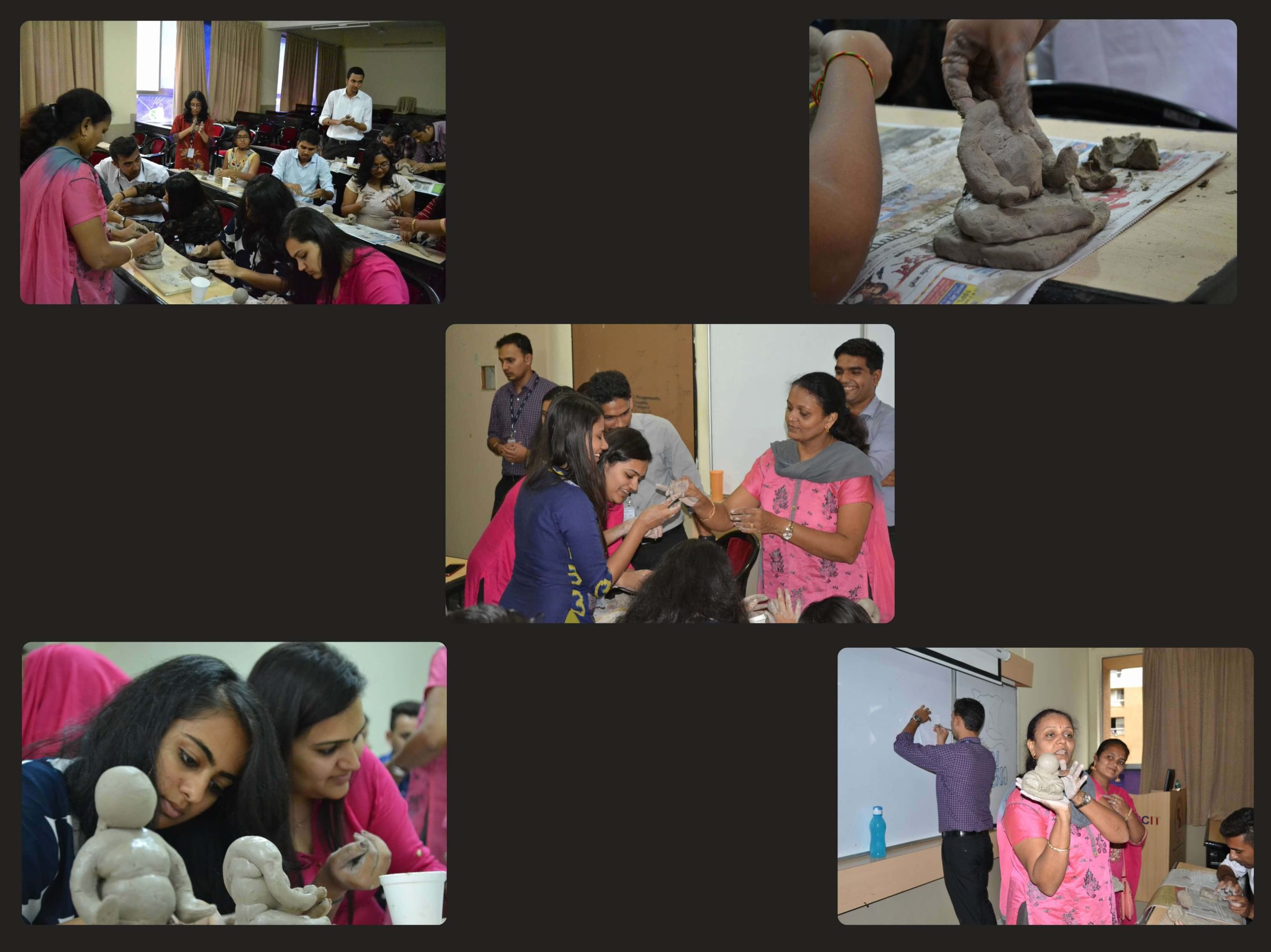 The ISR committee of SCIT organized an eco-friendly Ganesh idol sculpting on 18th August, 2017. The NGO ECA was called to the college for teaching the students on how to make the idols from scratch. The concept of eco-friendly Ganesh idols comes from the issue of immersing the idols into the water bodies which affects the marine life as well as leads to pollution.
A small prayer was said before beginning with the workshop. Then clays were distributed amongst the students for building the Ganesh idols. The trainers taught and guided the students on how to make all the body parts and then mold them into one complete idol. The aim of the event was to help the students understand the good impact of using eco-friendly materials on the environment as well as teach them how to build the idols in a fun way.
This event came out to be a platform for all the students to show their creative side because each idol made was at par with the idols that are sold in the market.
The event ended with the NGO members and the participants taking photos and congratulating all the students who came forward and participated in the event. By the end of the event the students were aware of all the significance of the eco-friendly idols and also learnt a lot about the idol sculpting methods.