Voting Rights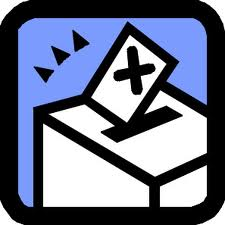 Introduction
Democracy is considered to be best form of Governance. India follows democratic form of political system and considers itself as biggest democracy in world. The "Right to vote"" is enjoyed by the citizens of this democracy. The people of this democracy have the ultimate power to shape the destiny of country by electing the representatives who run the government. However only 50-60% of total population vote and winning parties get about 25 -27 % of support which means  20% less than total voters. Even largest parliament majorities get less than 50% support.
Who can vote?
You are an citizen of India, having minimum age of 18 years. If you are living at your current location for more than 6 months, then you are eligible to vote. Most of the times, specially youths are not aware about this fact and they don't get themselves registered to the nearest voting location. Every citizen of India should enrol their name in electoral roll. Electoral Roll is the list of all the individuals who are entitled to vote in an election. Even just having mere EPIC( Electoral Photo Id Card) doesn't guarantee that one can vote. For giving a vote one's name must be registered into electoral roll.
People who cannot vote
People who are deprived of their voting rights are Mentally challenged persons and the persons on whom Criminal Charges, 'Corrupt Practices' or offences relating to elections are registered cannot vote.
Voter's Registration
Voter's Registration is the process of registering the name for voting in the electoral roll. This process has been made available online. The Election Commission now allows citizens to register their name in the Voter's list through their website http://eci.nic.in/ . Citizens can register on the website and submit form 6. They will be given appointment by the ERO (Electoral Registration Officer) for further completion of the registration process.
New Developments
From 24th November 2010 NRI's can also vote. However they can only exercise the franchise  only if he/she is present in constituency on the polling day.
Initiatives to Increase Voter's Registration
To increase the number of voter's registration, awareness should be increased among youths. Special initiatives must be taken by Electoral Commission to increase the number of new voters like voter registration camps for youths at the time of college admission, by campaigning in different companies etc.
Jayesh Singhal SCIT MBA(ITBM) 13-15