The Student's Social Responsibility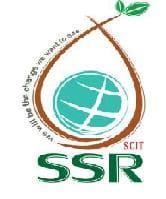 When it comes to teaching social responsibility to school students, actions have to speak louder than words. If students learn the importance of being socially responsible and practice it over time, it can change their perception towards society. Taking a step forward in this direction, schools are initiating steps to internalize this thought process amongst their students. Social Responsibility, restricted mainly to philanthropic individuals and organisations till a few years back, schools are stepping in to do their bit.
Social responsibility is about people becoming responsible in their actions, which have a direct impact on their immediate surroundings and environment. The immediate surroundings can be one's family, friends or community. The level of involvement in social responsibility can differ from person to person.
Some people may participate actively in addressing the political, social, cultural or economic matters; while some may offer more passive support through donations and gifting. Education and a student's social responsibility may vary based on the location, culture, area of study and type of school. Students should consider several factors while interacting with people outside a school setting. Social responsibility can also be seen as considering proper conduct and behavior around classmates to ensure they have a pleasant learning environment.
Technology and general business should improve the economy and the lives of others without excessive detriment to the environment. A lack of concern for the environment — such as running a production plant that contributes to air or water pollution — will adversely affect the human and animal population. Based on a student's role and education, the student must be willing to deploy alternative methods to improve society without adversely harming the environment.
Students will interact with people from different backgrounds. Social interaction is an effective method for learning about different types of individuals and gaining understanding, respect and tolerance for each other. Tolerance for one another's differences improves society as a whole. Being a student does not necessarily mean you must agree with people who are different from you, but tolerance and respect are necessary so students from diverse socioeconomic backgrounds, faiths or ethnicities can work toward one goal, collectively.
SSR committee of SCIT:                                   
Student Social Responsibility (SSR) committee is the student-driven-management-supported and one of the most happening committee of SCIT. Every year few students who are mainly philanthropists are being chosen to be part of this committee. Several socio-cultural events are conducted by these members every year.  This committee  makes sure about things like green maintenance, fight for justice, help the needy, make everybody happy, and many more.
SSR is now the part of SCIT's tradition.
Vision of SCIT's SSR committee is Social Responsibility becomes an integral part of every SCIT student's life.
Mission of SCIT's SSR committee is Student Social Responsibility would sensitize the future managers about the social problems that exist in the society, Equip the NGO's with technology & management tools which can help them in making their process efficient and effective, Demonstrate and create awareness about the burning social issues to the corporate houses, Encourage each and every management student to contribute for the betterment of the society.
Rehana MBA(ITBM) SCIT
Sources:
http://www.scit.edu/ssr/index.html