TEDx 2019 – Sculpting Dreams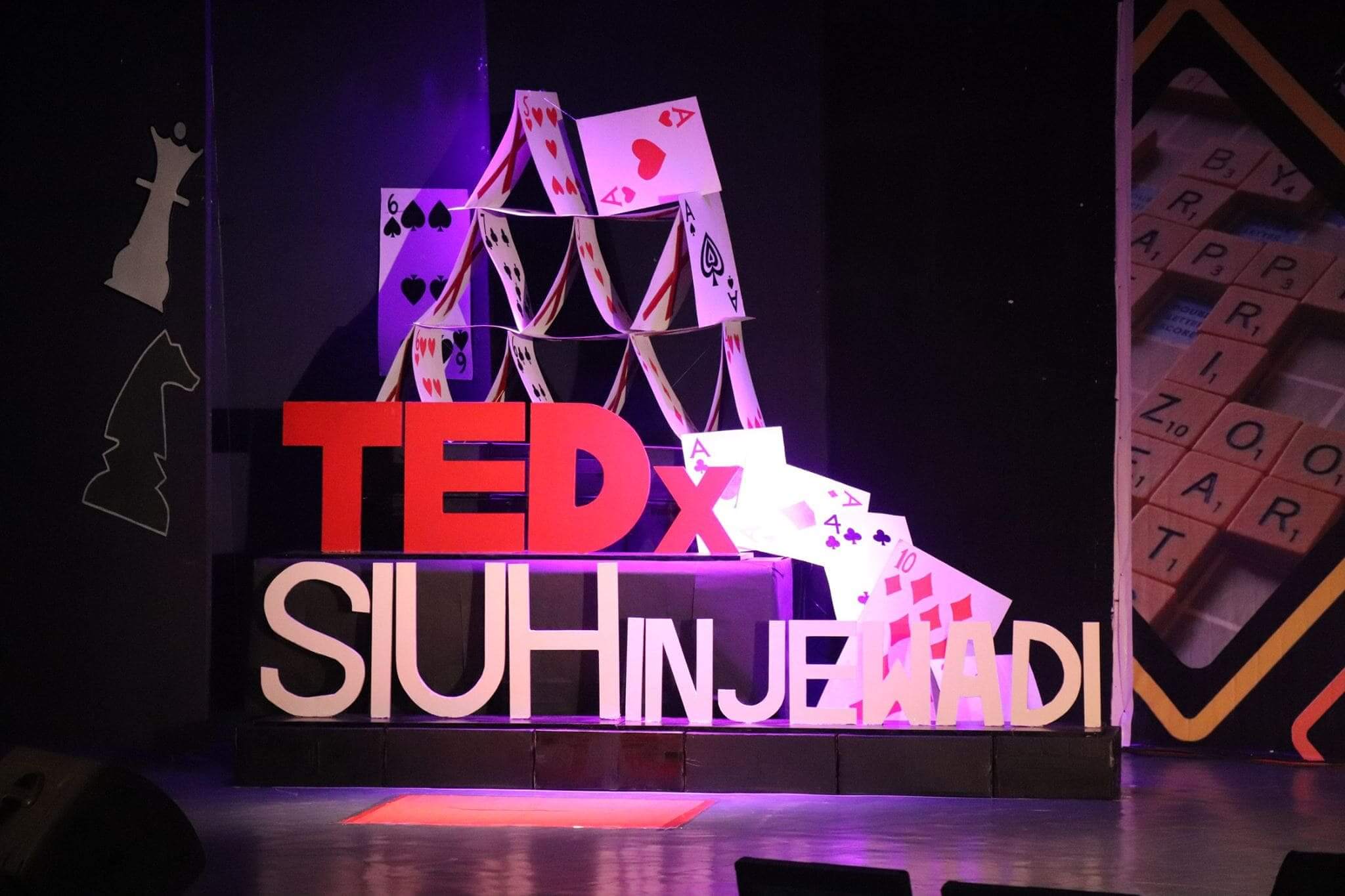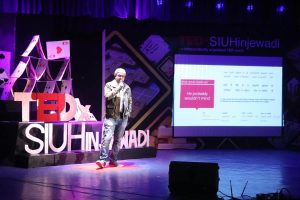 The fifth edition of TEDx SIU Hinjewadi was organised on 5th January, 2019. TEDx is one such event where leaders from different domains like technology, entertainment and design come together to share their ideas. They share experiences from their lives which enabled them to stand apart from the crowd and achieve what they felt was their calling. Some of the greatest minds in these domain came together to share their ideas with the students at SIU, Hinjewadi campus.
The event began at 10 AM in the SIC Auditorium. The Curator and Co-Curator welcomed the gathering and explained the theme for this year's TEDx – 'Sculpting Dreams'. The hosts for the day then took the stage and introduced the first speaker – Ms. Amita Karadkhedkar, Project Delivery Manager at Barclays. She was born a transwoman and thus had to break a lot of barriers. She spoke about metamorphosis at large and shared a beautiful story of her evolution of acceptance and growth. Soon after this, members of the Multifit team t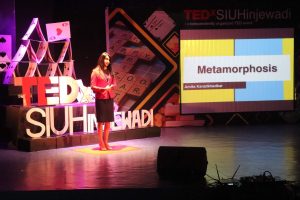 ook to the stage to perform a fusion of martial arts and left the audience captivated by their performance.
The next speaker was Ms. Vani Kapoor, India's Number One female golfer. She spoke on ho
w she hated the game at first and then through encouragement and support went on to fall in love with the game and also master it. The next inspiring speech was given by Mr. Vikas Chawda, Founder and CEO of Quantum Leap. He spoke about the necessity to think out of the box and generate new ideas in order to sculpt our dreams. Following
this, Aziza Degwekar and her team captured the hearts of the audience with their mind-blowing belly dance performance. Ms. Degwekar shared the story of how she and her team are promoting belly dance with minimal body exposure.
Ms. Anita Iyer, Founder and Managing Trustee of EKansh Trust shared the story of how we can understand the value of life by doing small changes to the way we think. She also spoke about the need to make changes in our lives in order to accommodate the likes of physica
lly challenged people. Then, Mr. Satyarth Priyedarshi, Head of Product Marketing at JioChat went on to share stories of life with examples drawn from the life of
the poet Ghalib. He explained every situation that happens in a start-up with a story from Ghalib's life. The next performer swept the audience off their feet with his exemplary sand-art performance. He told stories with his sand-art and left the crowd awestruck.
Later, Mr. Ujjwal Sonnar, a stand-up comedian lightened the mood of the audience by cracking funny incidents from his everyday life that the audience could well connect to. The next speaker to share her stories was Ms. Karishma Mehta, CEO of H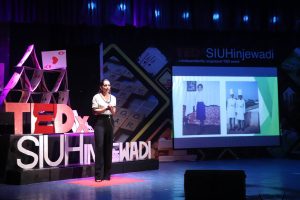 umans of Bombay. She shared the story of how she broke the stereotypes of the expectations from a management graduate and went on to capture the stories and lives of people. She explained how doing this has opened many doors for he
r and her team and how they had an opportunity to work with Mr. Narendra Modi recently.
Ms. Sonali Swami, Fitness Model and International Athlete took to the stage and spoke about her journey towards embracing fitness and making it a career. She spoke about her passion for dance and how it drove her to try going to the gym which ultimately l
ed her to where she is right now. The next performance was a soul-stirring musical rendition by Yorrick Creado and Joyal Thomas. They performed a song that was dedicated to the sacrifices made by parents to make their kids' lives better in every possible way.
The last speaker of the day was Mr. Suarabh Shetye, Singer and Mirchi Music Awardee, to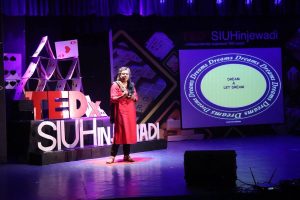 ld a musical story of his life. He used musical anecdotes and explained how his perseverance towards music helped him to reach this stage in life.
The curtains for the day were drawn with the concluding performance by the famous artists –
Sabali The Band. They brought a perfect end to the day with their rocking performance. The success of the fifth edition of TEDx is attributed to the relentless works of the entire TEDx team and the support and encouragement of the faculty and the management.