SHE IS ON HER WAY TO REACH ME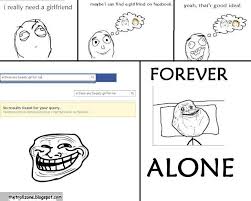 Nothing makes us laugh more than seeing a desperate failure…Im starting this to make you laugh ( I dont mind if u laugh at me even) . Hoping our moderator dont edit it. I proceed with my thoughts as short stories  …
SHE IS ON HER WAY TO REACH ME
"Dude ,  I will be back in a while ,my girl friend is calling me ". This is the sentence that makes me feel humiliated , not because he is going away , its because i dont have any girl to call me. When I barefacedly peek in and l hear to my friend while they are talking to their girl/girls (often) , they say "hi babiee!!!", "hello babiee!!!" .But for me   " ******  where the ***  are you !"  and that too from a screaming grunge male voice .Characters change but the intensity remains the same.  Its bad , very bad . Even i should get a girl.
" Behind every man's success , there's a woman "  . Its not about success  its about "The WOW factor"  (women factor) ,its about proving myself , its about everything.  But how?? Im not good looking ,not a billionaire's son , cant flirt , not a sports person ,not a geek , infact im nothing. In this frustration , I came home berating GOD and made my TV shout lying on the sofa , which my grandfather bought in the occassion of my parent's marriage..
'Tuj me Rab dhiktha hai' from Rab ne Banadi Jodi is being played in MTV, it added much more pain and then i have changed the channel . Now Tera hone lagaan hoon in B4U . Why do bollywood always have love stories ? Cant they follow the Tamil trend which shows failure stories and deadly drama which relates to me??? To get a little cognition , I searched for Animal Planet for 3.5 minutes and finally found it. I heard a male voice in a perfect American English dialect  saying " Chimpangees dont like others of their breed, touching their partners" and I'm leaving about the video that was playing to the reader's imagination. So ,dont I deserve what a chimpangee has??? I couldnt take it anymore and this time I closed my eyes and selected a channel randomly .
Saanson Ki Zaroorat Hai Jaise
Saanson Ki Zaroorat Hai Jaise         Zindagi Ke Liye…Zindagi Ke Liye
Bas Ek Sanam Chahiye Aashiqui Ke Liye   AAshiqui ke liye
This is the song i heard. Listening to this i got some energy and decided to find that
" Ek sanam "
Once I read that ,girls gets attracted to the boys who always play with children ( infants ) and sometimes other living things like animals( pets ).
I started going to functions and funerals even . Started holding kids and giving relief to their mothers .It worked out , not for me but their parents . Now their sarees dont get spoiled , they can give N number of poses to the papparazi and many more advantages . There was no one to think about my problem and in this clumpsy and hectic situation, I saw a girl walking towards me smiling . I felt that "Yes, kids are GOD". She came to me much closer moving her head towards me and kissed….  Yes , kissed the kid I was bearing . And then she asked the name ( not mine ,again that kid's), she played with that kid and went off after some time . I took it sportively and didnt stop my trails . Parties,cermonies, death funerals so and so. I dont know whats wrong . Every time , the same is happening . No girl asks my name but once a beautiful girl came to me and asked my name ( some music was being played background in my mind) , I said my name like a soldier, out of happiness ( even tears rolled in my eyes).She said ," You have got a beautiful daughter ". This is the greatest insult I have ever faced . I didnt feel this bad even when a girl made me spend 15000 and said  "Phir Milenge BHAI JAAN" in the evening while leaving . Coming back to that "daughter thing"  do I look like a father????? Is this the reward I got for being a free babysitter ???
Oh GOD!!!   WHY ME!!!
TO BE CONTD…
Nithin
(MBA-ITBM 2013-15)