SCIT: India's Premier IT B-school in Pune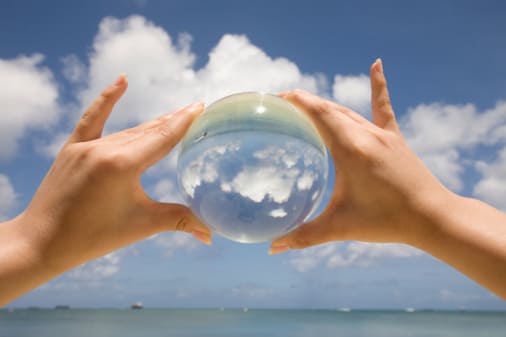 Pune happens to be one of the most preferred destinations when a student looks at pursuing a MBA. Home to several business schools, Pune offers a lot of options in terms of specialisations in MBA programs. Symbiosis Centre for Information Technology, India's premier IT B-school is also located in Pune. SCIT offers both full time and executive MBA in IT. The course structure at SCIT is a perfect blend of technical and managerial knowledge enabling them to deliver industry ready professionals.
SCIT is one of the premier IT B schools under the prestigious Symbiosis International University in Pune. A business management course in Pune allows students an excellent opportunity to gain from greater industry exposure. With renowned experts from the industry visiting SCIT at regular intervals the curriculum for their courses is kept abreast with the developments in the industry. In line with the tradition of Symbiosis Institutes; SCIT also boasts of a campus with state of art infrastructure and world class education facilities.
 Students at SCIT are encouraged to learn the nuances of business management via real time cases from the industry and innovative teaching-learning techniques. Yet another remarkable initiative by SCIT is their Executive MBA in Pune especially for those with work experience in the IT sector. The executive MBA makes SCIT one of the few institutes in Pune to offer part time MBA training for those already working in the IT sector. A tailor made weekend course for IT executives the executive MBA at SCIT serves dual purpose. Being a weekend course the executive opting for this course pursues the degree along with their job.
As part of their curriculum SCIT brings several experts from the industry to interact with their students. This allows them greater understanding of the industry. SCIT also holds the distinction of being one of the rare business schools to be chosen by SAP. Awarded the status of lighthouse B school; SCIT regularly participates in curriculum designing. There have also been successful workshops on SAP across the country conducted by the faculty members from SCIT. Their campus has also played host to several national level seminars in the country encouraging its students to participate as well as execute the events. This allows the students at SCIT to apply their classroom learning's of business management to practical situations.
Having a total intake of 180 students for its 2 year residential MBA program SCIT's admission process begins with a SNAP test conducted by Symbiosis International University. Registering online for SNAP and then applying to SCIT is the first step to getting admission at the institute. For the executive MBA the course with a duration of three years; prior work experience in IT sector is seen as a qualifying factor.  There is a separate department for NRI's wishing to seek admission at the institute. This is then followed by a round of group discussion and personal interview for the few students selected on the basis of SNAP score. The disciplined process ensures a level of sincerity in those admitted to the institute.
Dr. R.Raman, director SCIT believes the ultimate aim of the institute is to provide ample training and bring out the best in each of their student. SCIT has been known to transfer dreams to reality for several students year after year. The hugely successful placement seasons at SCIT are proof to this dedication. Industry big wigs like Wipro and Accenture and IBM have recruited from SCIT. One of India's premier IT B-schools SCIT has been known to deliver well trained industry ready professionals to the IT sector for quite some time now.
For more information logon to:–www.scit.edu