Outbound Program experience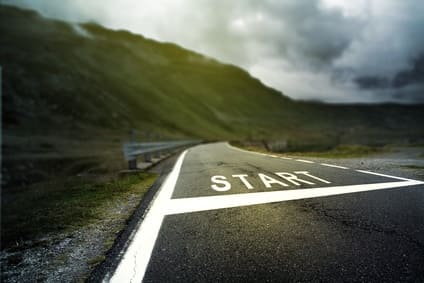 Suryashibir is the place which no one must have imagined what this beautiful place has to offer. I must say it is the experience which everyone should have. It brings an individual close to nature with breathtaking scenery and a beautiful dam nearby.
Just after two days of induction, the outbound program was scheduled and everyone were very surprised as no one was aware about this place and what we have to do there and at the same time equally excited. It was a two day trip. Our day started very early in the morning. We started by 6:30 am and it took us around 1 and half hour to reach the place. After breakfast everyone assembled in a hall and were introduced to the team named Outfit who were responsible for and organized all the events. We were divided into 2 groups from which 1 group went for trekking and other group was briefed about few activities. Every activity was designed in such a way that it taught us some values which will help everyone at some point in time in their life. Group was again divided into 6-7 sub-groups.
Since everyone was new and didn't knew each other, 1st activity was based on knowing each other's name in the group. In this activity, every group formed a circle and a basket-ball was given and the person throwing the ball to another person has to speak out the name of that person. By this way everyone remembered names of every group member. Great start to task of knowing each other.
2nd activity was to carry the ball across the finish line by keeping the ball in between 2 people backs. If the ball falls then that team has to start all over again from the starting point. Points were awarded to team depending upon the position they finish. This game focused mainly on coordination between 2 individuals.
3rd activity was to carry a person by 2 other people across the finish line. This game focused on strategy and strength.
4th activity focused on coordination and trust. Every member's leg was tied with another member's leg and a chain was formed and the team which finishes 1st will be the winner as this game was based on "winner takes it all".
Then the next activity was little adventurous as it included valley crossing and rope bridge. It was designed to overcome fear of heights and the support staff was very much into pushing people to complete the activity and help them overcome their fears.
By this time everyone were little tired and also very hungry and the other group which had went for trekking arrived and it was lunch time. After 1 hour break other activities followed. It started with activity named electric fence crossing. There was a structure which looked like fence and electric current passing through it, though not in reality. So the task was to pass a team member from one side of the fence to other without touching the fence. There were 5 levels of difficulty and 5 members were to be passed from one side to another. The team was asked to submit a bid about how many will pass through which level, each level consisted of some reward points. Top level having highest points. This activity focused on trusting other team members and team building and utilizing resources.
Next activity was named as sheep shepherd. In this, there will be one shepherd, rest all members sheep and the goal of shepherd was to direct the sheep to a square ring area. But this is not simple as the shepherd is not allowed to speak anything and all the sheep were blind folded. The only way to direct the sheep was through a whistle. It was very interesting and unique activity. It focused on listening skills and managing skills.
Then there was time to have a war front like experience. In this task, team has to bring back a casualty from enemy's area back to their home with bombs placed in mine field. No member can touch that field. The only way to go back home was to go through blocks which were kept at calculated locations. Blocks were kept at such distance that they could not be reached by jumping. We had to use ramps to reach other blocks. This activity was focused on fast strategic thinking and helping other team members.
Then at night every team had to present something, a skit or dance or sing or any kind of entertaining activity. Even though everyone were very tired, each team came up with very special and energetic performances which included classical dancing, singing, skit, short play, fashion show and many more. After a nice dinner, everyone went to sleep as all were very tired and had to wake up early next morning.
6 am next morning and everyone were awake and ready for another day of fun. This time the second group went for trekking and first group played all the above activities. Trekking was very fun and adventurous. Then after lunch, everyone were divided into a group of 3 and the task was to know other 2 members and then draw a sketch representing that person's personality and then describing each other in front of everyone. It was a nice activity to know each other.
Then the time came for the final activity in which a group of 10 members had to prepare a banner explaining why European students should join SCIT. The banner was to be presented by Director in an international event. Every team came up with creative unique ideas and made beautiful banners.
Finally the time came to say good bye to this beautiful and amazing place and return back to our routine life. I must point out that no one expected this outbound program to be so much fun and brought everyone closer and also made some new friends which would last a long time and more importantly provided a much needed break from every day to day life and explore and experience nature.