My First day at SCIT!!!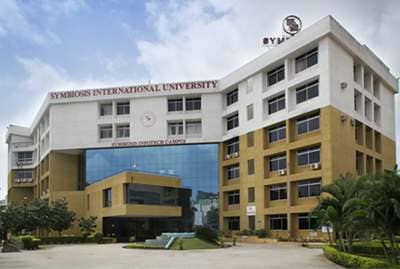 Instead of just describing my first day at SCIT I would like to rewind a little bit and express the mixed emotions I went through. With all my bags packed I went off to sleep the previous night. I really wanted to get some sleep but i simply couldn't. The packed bags besides me was the reason i couldn't sleep. I really wanted to unpack them and keep everything back where it was. Luckily, I didn't do it or else my mumma would have killed me after all the efforts she put into my packing. The next thing i remember is I woke up ready to challenge and conquer a new phase in my life. I started my journey to this new phase of my life with my parents and my cousin accompanying me to drop me off. My brother started the car and suddenly the mixed feelings rushed back into my mind. I really didn't want that so asked him to stop and took the driver's seat. Driving through the lush Khandala ghats gave me some pleasure and diverted my mind but within an hour here I was, parking my car at SCIT, Hinjewadi.
Here I was, standing alongside some of the students(I guessed it, as they looked just as confused as I was), looking at the new surroundings and new faces. The registration process was smooth and ended in 10 minutes. Later on I was told to look into a list displayed. That was it. The most awaited moment… Hostel room allocation List. There was another guy who was looking for his name so I waited for him to finish. He started scrolling down the list and stopped. Since I was curious to know his name I was keeping an eye on his finger as it stopped. Ameya Wakaskar – Room No. 922D. I glanced down one line and it was Augustine Paulose – Room No. 922D. This led to a short conversation-
Me: Hi ! I guess we will be roomies for the next 2 years.
Ameya : Ohh.. And you are?
Me: Augustine
Ameya: Ameya.
A short hand shake and the journey began together with a new face : my roomie.
Finding D Hostel was a task by itself. Asking the locals we roamed almost 2 km and when the hostels were nowhere to be found I opted for Google Maps. Reached the hostel, met warden, and we were handed over the keys to the best room in the hostel. The journey begins…