MISSION SCIT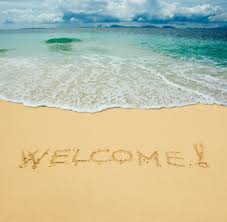 10th FEB, 2013
Yet again, I was ready with my bags packed, to step on an entirely new road which would lead to my goal. Yes, it is none other than my goal of pursuing MBA from the esteemed college SCIT. I was out on the mission- Crack SCIT GD-PI. I started all by myself from my birthplace, Guwahati, which is also known as 'The Gateway of North-Eastern India' and boarded the flight for Kolkata. You may be wandering why am I flying to Kolkata. The simple reason is that there is no direct flight or even trains from Guwahati to Pune ( just one train between GHY and MUM that plies only a day in a week)and this is not a very rosy scenario. This is an indication of how much we are still lagging behind in terms of communication between major commercial capitals of Indian states.
After a flight of 1 hour 45 minutes I landed in Kolkata and my next flight was for Mumbai but after 3 hours. Holy Christ !!! I kept loitering around in the Netaji Subhash Chandra Bose International Airport and all the police personals staring at me in suspicion and later in pity ( I realised Kolkata police does perform their duty at times..lol). The long wait came to an end and flew all across from Eastern India to Western India. Thanfully there was no delay in take off from Kolkata. The moderate climate of mumbai welcomed me and I was elated to land my first steps in Mumbai. I quickly boarded a volvo for Pune and reached Hinjewadi at 10pm. Admiration for the beauty of the Mumbai-Pune highway had engrossed me throughout the journey. A dear school friend of mine welcomed me and since we had met after many years, the night was too short for us to get up-to-date with each of our's journey of life in last few years.
Khangan
SCIT MBA ITBM(2013-15)
11th Feb,2013
The 'D' day had come. Reporting time 8am. Dressed in formals and all my original documents and certificates in hand, I was fully equiped to go all guns blazing in the interview. After reaching the college gate i was properly instructed where to go and what to to. The systematic management of the candidates impressed me. As the day progressed all the interview rounds went very well. I felt awesome because I was staisfied with my performance. All the rounds got over at 12pm.
Then came the turn of the College Campus Tour. I was lead by a senior who was very humble and caring. I had started liking the crowd already. The infrastructure of the college impressed me a lot as well. But to my dismay I could not find a playground for Cricket and Football or even a proper Basketball court. Being a sports person it was very disheartening for me. Then the senior told me that the Lavale campus has all the sports facilities of international standards. That was a relief which lasted for a very short time because the next thing I came to know was the distance of Lavale campus from SIC. Every sports lover who comes here must have initially gone through the same emotions which I went through.Three top Symbiosis colleges namely SCIT,SCMHRD and SIIB shares a wonderful campus but only thing I thot was missing was a playground as all round development of an individual is as important as academics.
31st July, 2013
Two months have passed since I joined SCIT. Time is flying at top speed and we the 2013-15 did not realise when two months flew past. We are the busy bees here with numerous academic as well as extra cirricular activities that goes 24*7. The first managerial skill we have learnt and still have a lot more to learn is 'time management'. I now understand the essense of punctuality and discipline in an individuals life.
After intermingling with our seniors during sports activities and other co-cirricular activities I realised that there is a lot more than it meets the eye. I learnt a very important lesson of management which is about extracting the best out of your present resources and thrive for the best. The present sports facilities have been utilized to its best by our seniors and we are following their footsteps. Cricket has been added with a all new dimension here in SIC and believe me its great fun!!! Presently we have an ongoing sports extravaganza of Intra college Independence Cup. We are enjoying every part of it in every possible way.
Our management have planned for the renovation of the sports facilities in SIC which is a thrilling news for us. Our Director Dr. R. Raman has always been an inspiring figure for us. We are thankful to him from the core of our heart for his sincere efforts to mould us into a complete human being and not just an MBA.
Kangkan
SCIT MBA(ITBM)2013-2015