Lohri Celebration @ SCIT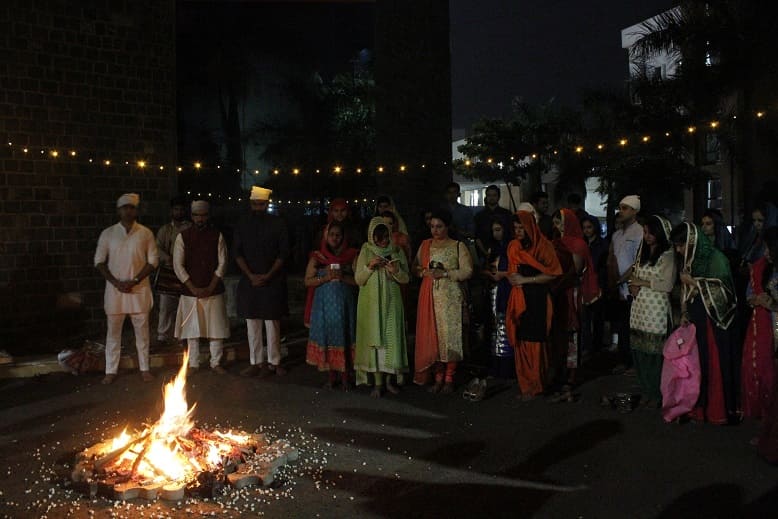 With all the festivals being celebrated in the Campus, came the Punjabi fest, Lohri, and it bought with it an authenticate feel of the Punjab right at the campus. With tractor and bullets roaming around in the campus, who wouldn't get the feel of Punjab ofcourse!
As it comes with the retreating winter, many people believe it commemorates the passing of the winter solstice, and the proof of it can be counted as a bon fire of Lohri, which is followed as an ancient tradition. Besides these in the tradition, there's one more, which is to eat gajjak, sarson da saag and makki di roti on the day of Lohri.
The announcement and enthusiasm in the Punjabi community at SIC campus was unbelievable as they came up with the plans of, not only tractor and bullets, but Kabaddi and Desi Dhol as well. It didn't stop there, though. On the celebration day, we could see the whole campus lightened up and such a huge crowd from North India, bringing to the campus their culture, their values, and their connection rooted deeply into the traditions.
No wonder, they're considered to be one of the happiest crowds of the India.
An authenticate food served at the end of it all, had got all the students feel energetic yet again and dance to the tunes of Punjabi songs! But, with this we reached an end of the festival celebration of Lohri. The excitement of the next lined up in the queue, keeps us going!