INDUCTION PROGRAMME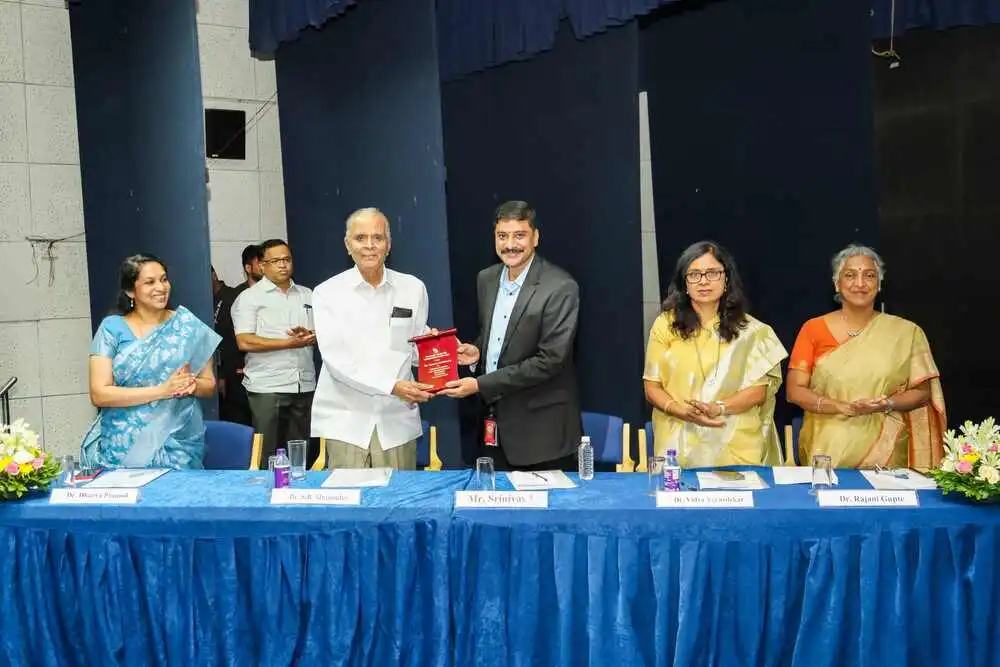 The induction program for 2023-25 took off on June 14th, welcoming the newcomers by Dr. Dhanya Pramod, Director of SCIT. She inspired students with her engaging way of narrating tales entangled with the wisdom of the world we are in and learning guidance of the world, we are about to enter. 
Dr. Rajani Gupte, Vice Chancellor of Symbiosis International (Deemed University), Dr. Vidya Yeravdekar, Principal Director of Symbiosis and Pro-Chancellor of Symbiosis International University, and Dr. S. B. Mujumdar, Chancellor, Symbiosis International (Deemed University) & Founder and President, Symbiosis, graced the induction ceremony. Their words and tales of their years of experience become a point of connection and personal meaning to become an inspiration to the students. They are no longer observers or listeners but participants. It helped the students understand and align their values to symbiosis's mission and the cause it represents.
The Vice-Chancellor Dr. Rajani Gupte shared her insights about how Symbiosis is invested in improving and providing the best quality education and wellness to society.
Dr. Vidya Yeravdekar, Principal Director, Symbiosis spoke about how our curriculum is well-balanced and in sync with the current technologies with high demands on the market and business knowledge to execute them accurately.
Dr. Mujumdar Sir, started the address to students with a prayer. He informed the students of the motto which laid the foundation for Symbiosis "Vasudhaiva Kutumbakkam," which means "World is one Family." How diversity all around the country can be invited under one roof through the medium of education and develop a sense of belongingness towards all fellow earth dwellers is achieved. He highlighted the significance of communication, health, and passion in the current era.
The chief guest for the day was Mr. Srinivas Medicherla, Director of Sales Operations Veritas Technologies LLC, who addressed the student with his enlightening thoughts about their upcoming journey and how the real-world Industry works. He introduced the students to automation, RPA, big data, Generative AI, and other similar recent technologies.
This program not only helps the students understand the college curriculum but brings the students immense knowledge and makes them well-prepared for their upcoming journey to build themselves into world leaders.