Independence Cup – 2017: Day 10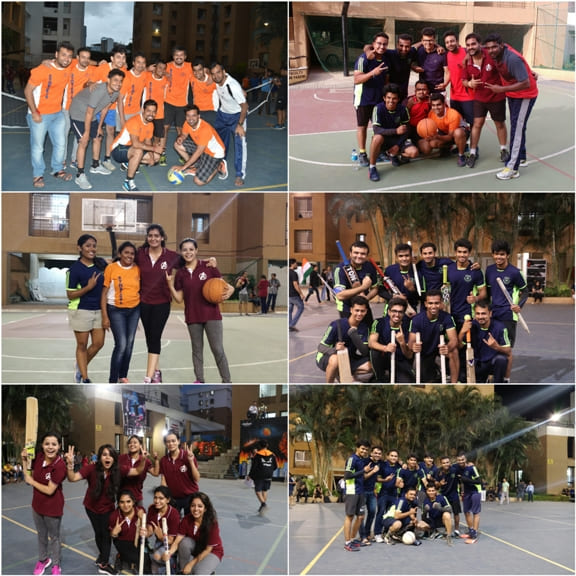 Finally the flagship sporting event of SCIT came to its end. The last few days were filled with joy, vigor and excitement for the students. But every good thing has its end and soon the time for the final battle came. Naturally the students were very excited about the finals. The teams which reached to the finals made it through very tough fight and every team was motivated and determined to win the finals.
There were total six final matches. The very first one was boys' volleyball match between division D seniors and B seniors. It was a tough fight between the two teams. The first set of the match was won by division D seniors and the score was 25-19. But the next two sets of the match were won by division B and the scores were 25 -11 and 25 -18 respectively. So finally division B was the winner. Today there were even more enthusiasm among the audience and almost everyone came to cheer the team of their respective divisions.
The next game was boys' basketball match between ITBM seniors and juniors. Both the teams played really well and finally the ITBM seniors won the Independence Cup for boys' basketball. After this match, it was the time for the girls to showcase their cricket skills. It was a girls' cricket match between division D senior girls and division A senior girls. It was again very good performance showed by both the sides. After a marvelous match division A senior girls won by 5 wickets.
It is generally believed that the cheers from the audience has huge impact on the performance of the player. As today was the day of the finals, the excitement among the audience was even more. Every good shot or wicket was getting huge round of applause and cheers from the audience. The next match was a really thrilling one. It was division D seniors vs. A juniors boys' cricket match. Both the team played so well that every moment of the match was filled with excitement. Though initially juniors were also playing very well but at the end seniors took the match away. Finally seniors won by 37 runs.
The next match was boys' football match between division D seniors vs. A juniors. Juniors tried very hard to break seniors' defense but the single goal scored by seniors in the first half made them champions of football in Independence Cup 2017-18. The last and ultimate match was girls' basketball match between seniors and juniors. Seniors won this match and the score was 10-6.
Independence Cup ended with a fabulous dance performance by Symbeats which is the dance group of SCIT students. The hearts were heavy but the beautiful moments created during this period and memories will remain forever with the students and everybody will eagerly wait for again any such event to come.
– compiled by Sharbani Basu