Ganeshotsav 2018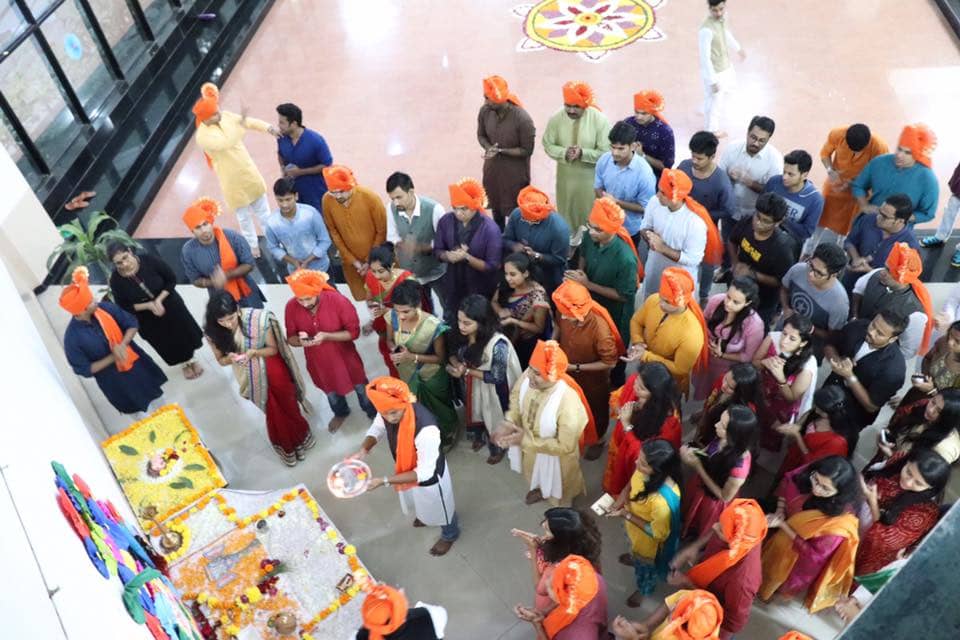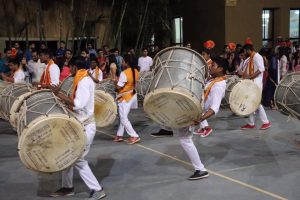 India is a land of rich cultural heritage and festivals are the integral part of it. Colors, lights, dashing new dresses and music are inseparable from the festivals. The month of September is when the festive season begins with the auspicious Ganesh Chaturthi.
Symbiosis Centre for Information Technology celebrated Ganesh Chaturthi and welcomed Lord Ganesha to the campus on 13th September, 2018 with immense joy and happiness. The festival was celebrated for two days. The campus was beautifully decorated. The 'Green Ganesha' campaign was conducted as a part of Ganesh Chaturthi, where the students made sculptures of Ganesh using clay. The eco-friendly idol was then decorated and worshiped by the SCIT family on the day of the festival. The students and the faculties gathered for the traditional aarti in the college atrium. Sweets were distributed and the essence of divinity was spread across the entire area. Following this, 'Eklavya', the theatre club of SCIT performed a skit on Women Empowerment and left the aud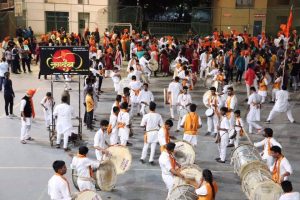 ience standstill with their performance. 'Symbeats – 7.0', the dance group of SCIT, enthralled the audience with their extraordinary performance.
The second day of the festival was more of fun and enjoyment. The day started off with the pooja followed by the aarti. The students and the faculties were served with sumptuous Maharashtrian lunch. The lunch was relished and enjoyed by everyone. Post the peaceful prayer and great food, there arrived the significant surge of the day, the Dhol Tasha. Students were dressed in ethnic wears and danced merrily to the vibrant beats of the Dhol. The excitement was never ending and the students danced incessantly to the thumping sounds.
The two days of the festival enlightened the flavor of spirituality in the entire campus. The students and the faculties gave a fabulous send off to the lord. Fun, frolic and excitement came to an end with 'Ganpathi Bappa Morya' echoing all over the campus.
– N.Haritha