DRUG ABUSE – A psychological problem affecting the youth of India.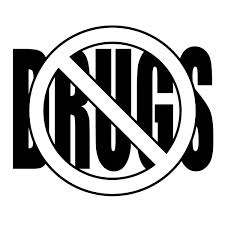 The use of drugs can ruin an individual and the society in a number of ways i.e. Socially, Emotionally, Culturally, Physically and Economically. Drugs have an adverse affect on the brain and create disorders like anxiety and fear. Addiction to drugs can also lead to a potential loss of weight and appetite.
Use of drugs reduces cognitive operations, hence making it difficult for an individual to develop a functional set of ideals and values. This can lead to a decline in academic performance and self esteem, which in turn contributes to the disturbance in personality growth. It also leads to disorganization and distortion in family ties. The individual does not feel the need of socializing any more. This can lead the individual to get alienated from the neighborhood and society.
The use of drugs starts in the form of small amounts and with time the dose increases as the individual gets addicted to it. It first affects the brain cells, i.e. the attention, observation and judgment levels start to fall. After some time the individual feels as if he/she is not aware of oneself. Post this stage the dose and frequency of the drugs increases to such high levels that the individual starts losing control over its own body.
In order to get over the drug abuse issue, a number of De-addiction and counseling centers have opened to help out thousands of addicts. These centers give the proper rehabilitation and provide aftercare to the patients. The community is helping out these addicts in the rehabilitation process by forming NGOs that work for the causes like eradicating the use of drugs.
Shray Choudhary
MBA-ITBM(2013-15)