Corporate Charcha- 2nd Edition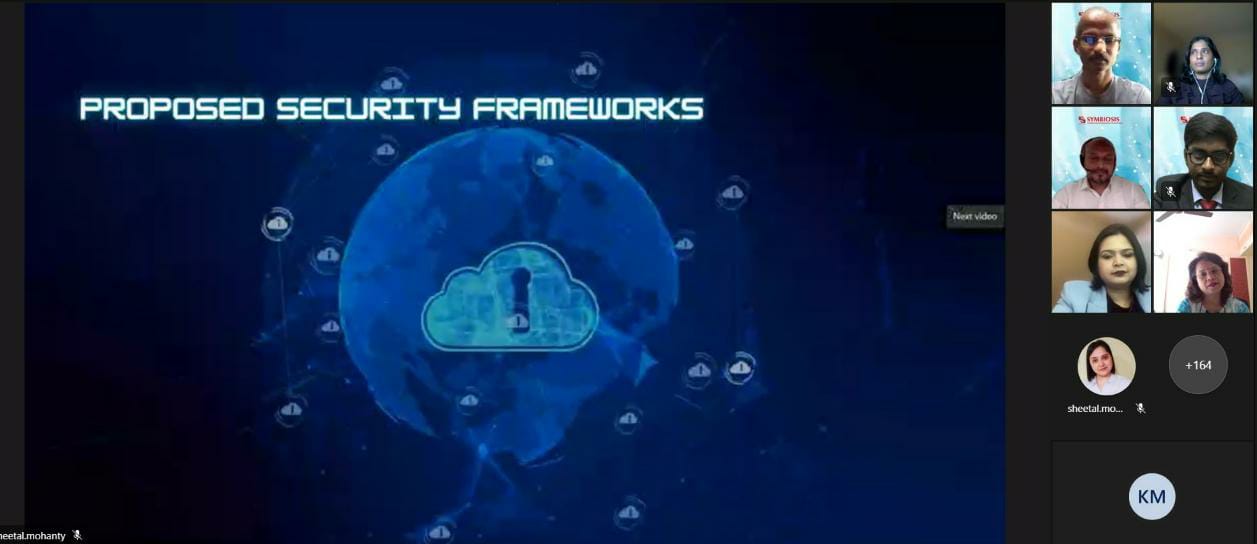 The Guest lecture committee organized the second edition of Corporate Charcha in Feb 2022. The theme for this year's panel discussion was Cloud Security and Its Significance in the Present Changing Times.
The ceremony started with Dr. Kanchan Patil welcoming the speakers and sharing her thoughts on cloud security. She spoke about the trends in the cloud and the importance of its safety. The panel consisted of prominent experts from the industry: Mr. Pons Mudivai Arun, Director of Products at Citrix. He mentioned how change is inevitable; even the cloud has its vulnerabilities and risk, but it should be viewed as a stepping stone rather than road blockage to the organization. He later emphasized the need to ensure that we have a mechanism to protect the organization against insider threats.
Mr. Jitendra Guha Neogi, Senior Manager in Cloud Technology at Accenture, discussed how security had become more of a horizontal solution, gone are the days when it was viewed as vertical. According to him, the main drivers for migration are 10 year business planning, comprehensive business view, technology transformation, and the most crucial financial situation of the company. One of the most important things to do before shifting to the cloud is to get accurate information. Cloud technology is a big pool of opportunities, but one should have all the necessary information before stepping into it.
Ms. Mani Keerthi N, security lead at Ballard Power Systems, talked about how if a company is adapting or migrating to the cloud, it is responsible for providing continuous assurance to the customer. In the case of security concerns surrounding the cloud, it is a shared responsibility of the customers and the company. The user base of the company must have some awareness about the same. Ms. Bishakha Jain, an alumnus of SCIT, is IBM's senior Cyber Security Consultant. She stated that security is no longer a choice. Where the company stops thinking, the attacker starts thinking. There is no full-proof plan for cloud security; continuous learning is the only path. When doing a risk assessment, you need to consider all the possible risks, even those invisible to the naked eye, because if you spot them, the attacker can exploit them. The discussion ended with a questions and answers session from the audience, followed by Prof. Shaji Joseph giving a vote of thanks.