A Session on Leadership and Charting One's Path in Organizations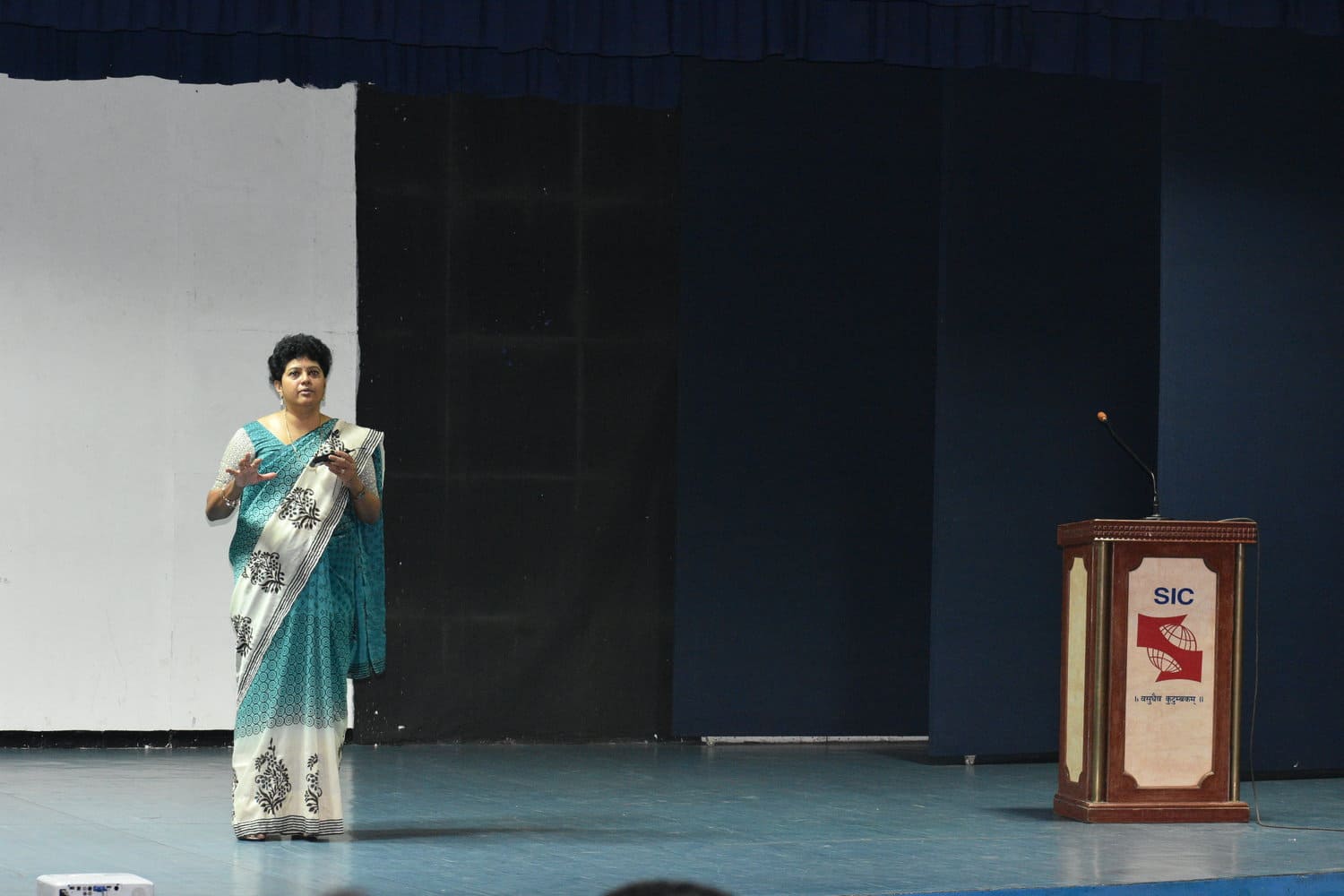 On the occasion of Children's Day, a guest lecture was scheduled for the students of SCIT. The guest speaker being Ms. Binu John, Vice President, Cummins Business Services. This guest lecture focused on how the students can be good leaders. She started the guest lecture by talking about how the students who start their new jobs complain about the extra hours they need to put in. She believes that the students should take this as a learning opportunity and try to grasp as much as possible.
Ms. Binu also stated that even after 25 years of working in the industry, hard work is still one of the things that she hasn't let go of. There might be many opportunities that will come across, but it's up to the students to decide if they want to pursue that path or not. She said that you shouldn't do something that doesn't excite you, you need to be sure of what you want to do. She also talked about failure and how the students will need to learn how to accept it. She gave the example of two types of people, where one of these see failure as a huge setback and the other category sees it as something that is a part of their journey.
Ms. Binu answered many of the student's doubts regarding whether they should be focused on a straight path or should be flexible. She said that both of these have their own advantages and disadvantages and one cannot justify one to be better than the other. She talked about how an organization is different from college life. One needs to follow a certain code of conduct or decorum that is laid out by the organization and try to be as professional as possible. Towards the end, she asked the students what topics the students would like to know more about so that she can arrange the specific people to give the guest lectures respectively. This guest lecture was very informative and helpful for the students as they got to learn the different aspects of how to be a good leader and how important communication is, in an organization.