A General Manager from RBI talks on the need for ethics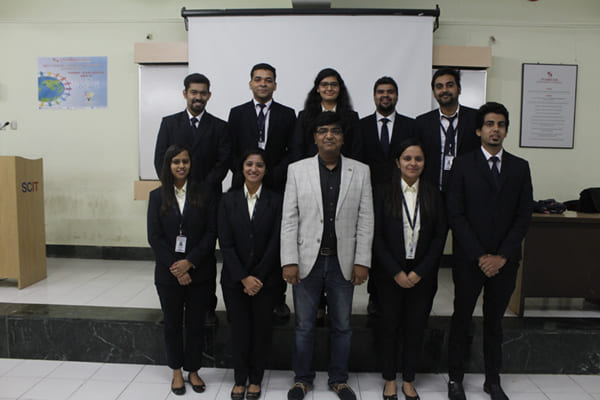 Code Of Ethics
On 26 Nov,2016 Mr. Anuj Ranjan a General Manager at RBI and also Executive Assistant to Deputy Governor RBI, Mumbai delivered a lecture to the students at SCIT on Ethics. He is a certified Associate of Indian Institute of Bankers with 17 years of experience in the financial sector.
The agenda of the lecture was to give a brief introduction to the students about the importance of Ethics in their lives and how important they are when working in an organization like RBI or for instance say any other firm. Narayan Murthi once said that Lok Pal, if to be set up in a country, should be like RBI. RBI is an autonomous body. Code of Conduct is a set of rules ruling the social norms and rules of responsibilities.
Mr Anuj also threw some light on what an employee at RBI means. He said that they are employees of the country's central bank. They at RBI are aware of their responsibilities to the Citizens of India. They work in the best interest of the country, seek and render the best professional advice, zero tolerance of corruption in any form and work as a team and treat each other with respect regardless of rank.
Their aim at RBI is to be internationally recognized, be a central bank that understands its mandate and acts on the principle. He also talked about many Ethical Dilemmas when working in an organization. Shared a few examples to make the point more clear for better understanding.
Towards the end of the lecture, took many questions from students and cleared many doubts about the recent topic of Demonetization. Students actively participated and made the session interactive.