SCIT Programs-A step Towards a Promising Techno-Managerial Career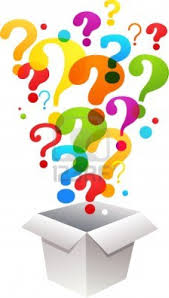 SNAP 2014 results are out and aspirants of Symbiosis  have their fingers crossed and eagerly awaiting the shortlist of the next level. The results must have boosted the confidence of some of you who want to get into your favorite B-School and some might be in dilemma whether you will get shortlisted or not.
This blog is specially for those who are  eagerly waiting to get into SCIT.
We cannot compare the cutoff of previous years and current year, as the process and shortlisting criteria has changed almost every year. Well….next week will unveil whether you are into next level of our flagship MBA(ITBM) programme. If you are, then get ready for the GE-PI-WAT. If not, then do not get disappointed. We have couple of promising programmes for those who have work experience.
PGPITBM is one year programme with a focus on developing IT security and business consultants and managers. The minimum experience requirement is 1.5 yrs. This is a full time programme with placement assistance
For more details visit  http://www.scit.edu/pgpitbm.php
Those who cannot make it to full time programme, SCIT also has its weekend MBA IT(Executive) programme specially designed to groom working professionals.
For more details visit http://www.scit.edu/exmba.php
SCIT has been evolved as a B-School with Best industry related curriculum. We have received appreciation from our recruiters and they look forward to the placement season @ SCIT to grab the talent that they are looking for.
For our interim placement statistics visit http://www.scit.edu/placements.php#placement-stats
Hope this information is helpful for some of you.
All the very Best! for the aspirants and look forward to meet you for next level of admission process at SCIT
Regards
Dr.Dhanya, Director-SCIT