Induction ceremony @ SCIT, Warm welcome to 2015-17 MBA(ITBM)batch…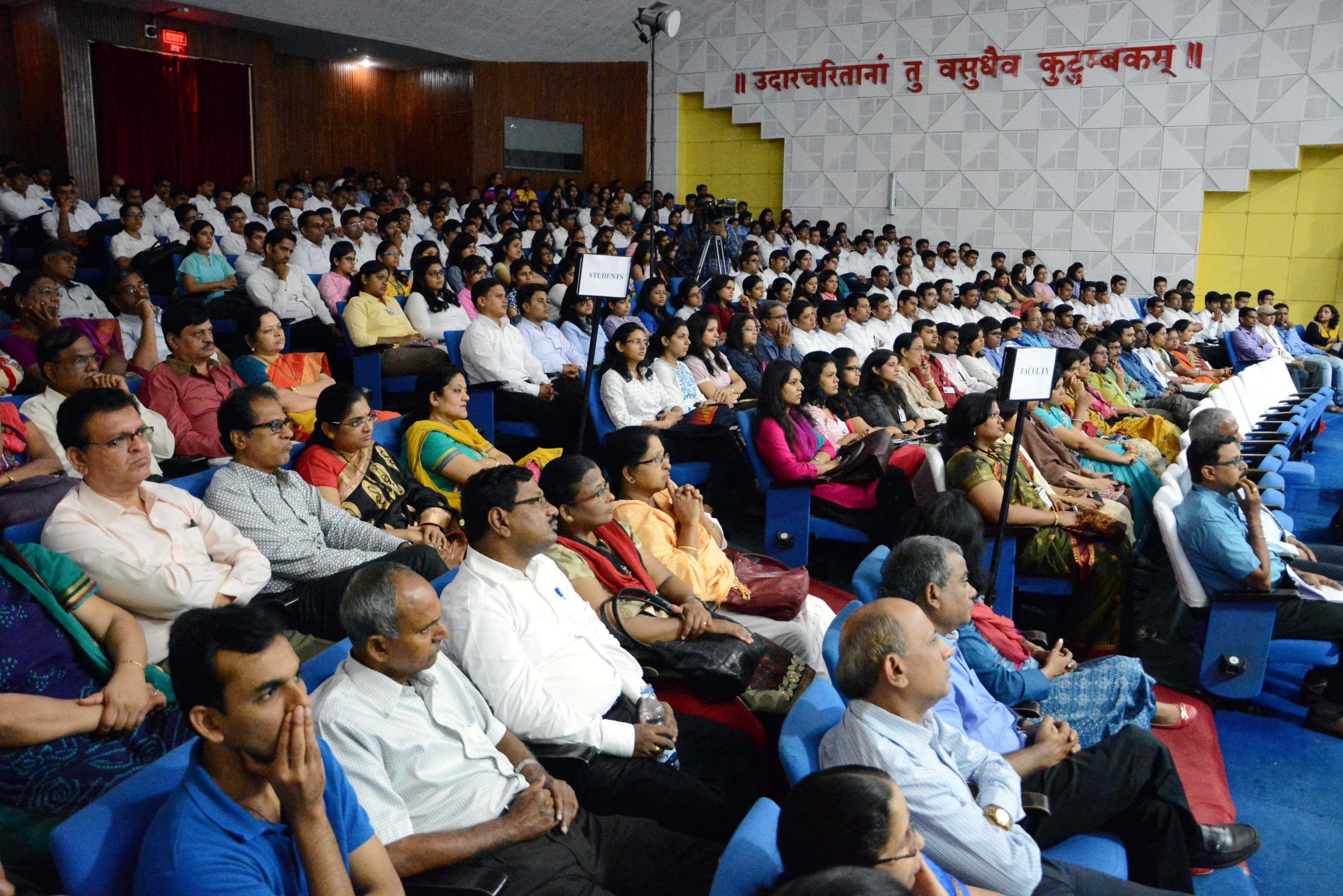 As usual it rained on the day of Induction of MBA(ITBM) batch @ SCIT, Friday  June 5th
To my surprise inspite of having a hot weather for couple of days, mother earth showered her blessing!!!
and I was overwhelmed…
While coming to office  I gathered my thoughts once again as I had to address our new joinees…..For the last four years we were  inviting Alumnus as the chief guest and it really helped us to showcase the heights which our own SCITians have attained in a short span.  Breaking the legacy, we thought of inviting one of our recruiter as chief guest this year and Mr.Subramanian Director-IT advisory and Consulting , KPMG was kind enough and glad to preside over the function. We  had the august presence of Dr.Vidya  Yeravdekar, Principal Director- Symbiosis and Dr.Rajani Gupte , Vice Chancellor Symbiosis International University.
We embarked the beginning of a new journey by lighting the lamp .As the Director of the institute I welcomed the gathering and  shared my understanding and learning on how to become  a successful person in life. Dr.Gupte emphasised on the importance of prioritization and proactiveness one need to practice and showcase. Dr.Vidya touched upon the Symbiosis culture "Vasudaiva Kudumbakam" and urged the students to make the best use of the facilities. Mr.Subramanian gave a thought provoking session which gave insights into how to deal with change. He further  quoted and elaborated  the article by Mr.Ravi Venkatesan, "The IT Party is over" . He urged the students to be relevant and reiterated that  continuous learning, humility and risk taking attitude will help them to come out of gloom during hard days of IT industry.
SCIT being a market responsive education provider, we feel that what so ever be the changes that are  going to happen in the industry , we will be able to develop our students to meet the challenges. Positive Thinking!
The day was yet another memorable one in the history of SCIT and while closing the curtains of induction ceremony we all moved out with hope for a bright future of the new batch.
Dr.Dhanya