Celebrating 20 years of Excellence and grand Alumni meet 2019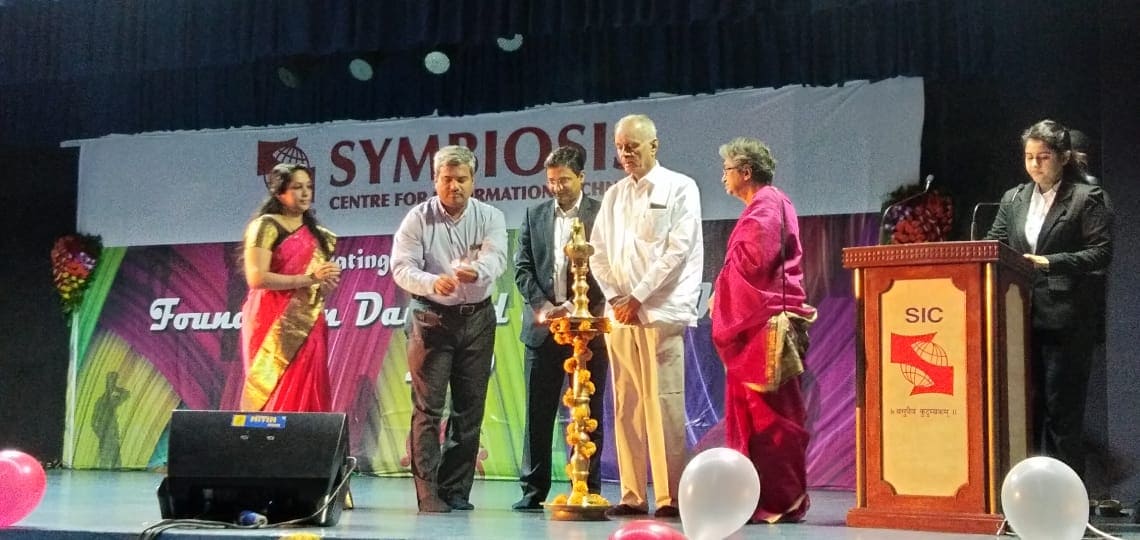 Symbiosis Centre for Information Technology celebrated its foundation day and 20 years of excellence on Aug 3rd 2019.
Alumni of SCIT were invited to be part of this grand celebration and they participated in huge numbers.
Dr.S.B Mujumdar Founder & President Symbiosis graced the occassion and addressed the gathering and inspired the audience with his words of wisdom. Mr.Arun Melkote, Global leader and Vice President Wipro was the Chief guest. He threw light on the technology advancements and various dimensions that are currently industry focus areas. We had the august presence Prof.Shaila Kaagal, Former Director SCIT and she shared beautiful memoirs of the initial decade of SCIT growth.
Mr.Simerjeet Singh, renouned motivational speaker drew the attention of the audience by his thought proving talk .
The day concluded with eye catching fantabulous performances by students. overall the day was celebrated in high spirit by SCITians and turned out to be yet another historic one.
Dr.Dhanya