Pongal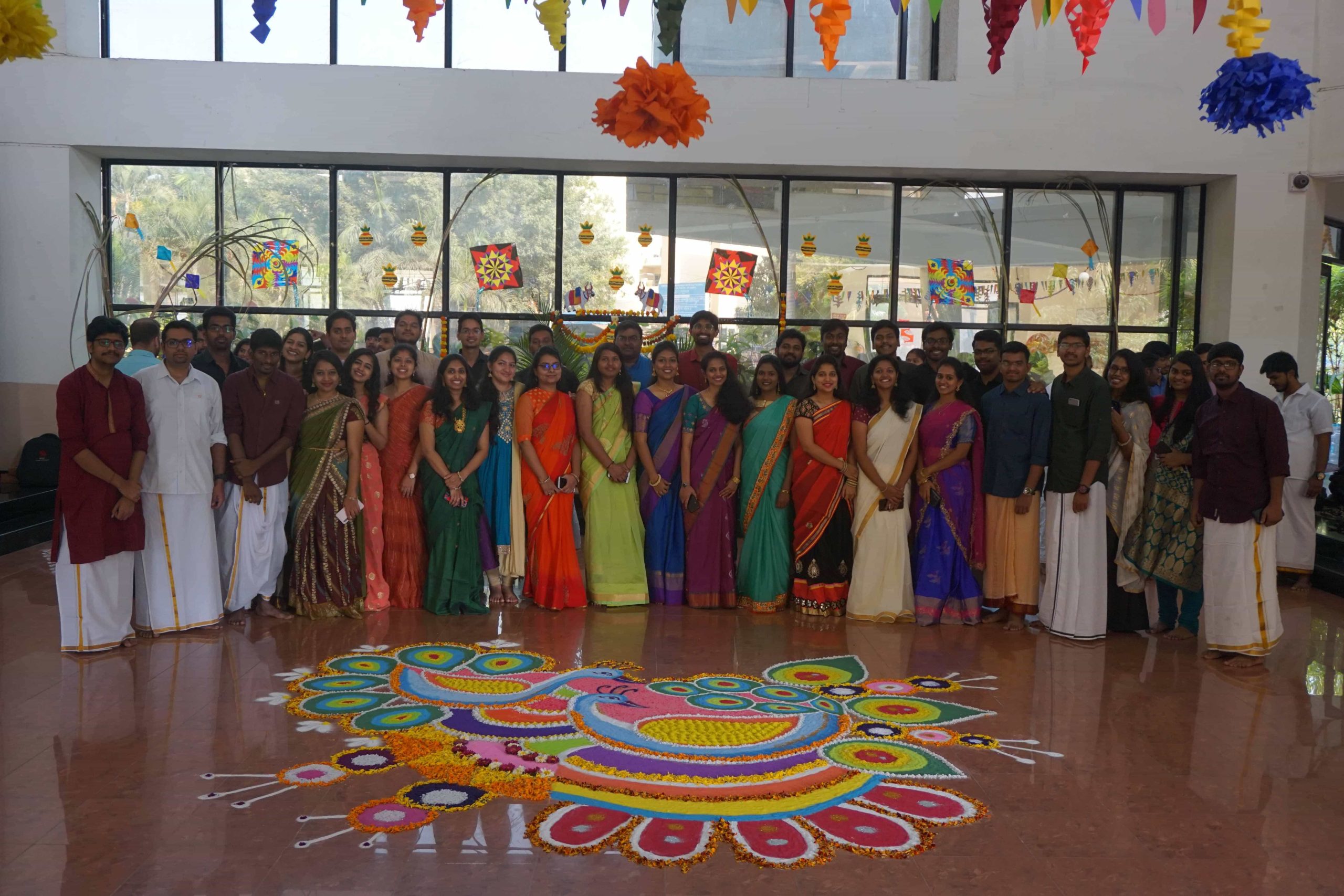 On 6th January 2020, the Tamil community at Symbiosis Infotech Campus celebrated Pongal with great a vibrant energy and enthusiasm. Pongal is a multi-day  harvest festival in the Tamil community. It is observed at the start of the month Tai according to Tamil solar calendar. It is dedicated to the Hindu- Sun God, the Surya, and corresponds to Makar Sankranti, the harvest festival under many regional names celebrated throughout India. The three days of the Pongal festival are called Bhogi Pongal, Surya Pongal and Maattu Pongal.  the festival marks the end of winter solstice, and the start of the sun's six-month-long journey northwards (the Uttaraayanam) when the sun enters the zodiac Makara (Capricorn). The festival is named after the ceremonial "Pongal", which means "to boil, overflow" and refers to the traditional dish prepared from the new harvest of rice boiled in milk with jaggery (raw sugar). It celebrates the farmer community.
In the early morning, traditional Pongal was prepared followed by a short Pooja. A grand feast was organized in afternoon in the typical South Indian way in a banana leaf. It consisted of various food items. It included Chakkarai Pongal, Paruppu Vadai (sweet dish), Cheppankizhangu Fry (Aloo Fry), Aviyal (mix vegetables), traditional Sambar, Rasam, Puliyogare (flavoured rice), curd rice, Vazhakkai Chips (Banana chips), Appalam (Papad), Paal Payasam (sweet dish prepared from milk) Steamed Rice, Pickle and Buttermilk. People enjoyed the   authentic cuisine.  The students, faculties and staff from all the three campuses enjoyed the feast. 
At the evening, there were various activities organized in the campus. It included Rangoli, Mehendi, Tug of War and Adapt Tunes. There was a cash prize for every activity organized for the winning team or a person. The delicious delicacies and fun activities made it a memorable day for all. The students involved to organize the festival gave their best efforts to ensure that it was a successful and memorable day for everyone.