INNOVINK AWARDS 2017-18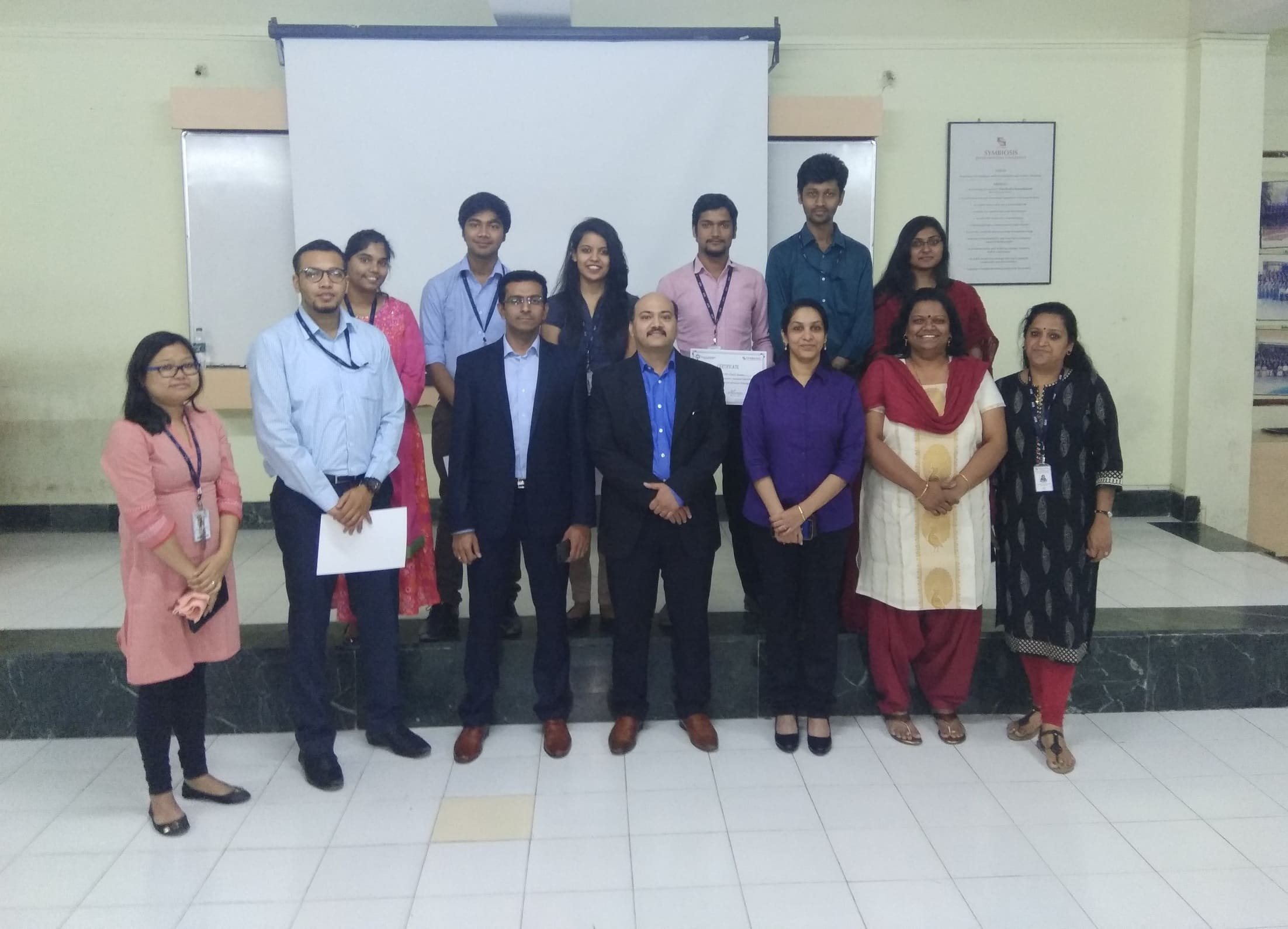 The First InnovInk Awards Ceremony 2017-18 was held on 25th February, 2018. InnovInk Foundation and SCIT started this unique journey from 7th October, 2017. iTELF – The Entrepreneurship Cell (E-Cell) of SCIT took special efforts in arranging this competition and giving a platform for students to present their business ideas. Students also put their genuine efforts to grab this opportunity. The competition was very straight forward, where team of senior as well as junior SCITians participate in groups, and present their unique and innovative business ideas. The best business proposition grabs the INNOVINK Award and cash prize, aimed to support and invest in the winning idea.
The ceremony started with a grand welcome of jury members, Mr. Suraj Sinha and Mr. Yogesh Swami. Mr. Suraj Sinha has 19 years of enriching experience in telecom industry. He has worked with BPL mobile, Hutch Telecom and presently he is working as Vice President in Vodafone India Ltd. Mr. Yogesh Swami has 15+ years of experience in telecom industry. He has worked with Tech Mahindra, AT&T and currently he is also working as General Manager in Vodafone India Ltd. Dr. Dhanya Pramod, Director, SCIT felicitated the guests and gave an inspiring welcome speech. She welcomed the alumni back to the campus and encouraged to cultivate the culture of entrepreneurship in the college. Mrs. Savitha Nair, Admin Officer, SCIT and Prof. Apoorva Kulkarni, Mentor, iTELF (E-Cell), SCIT, graced the occasion with their presence.
In the competition, four selected groups presented their ideas to the jury members as well as the audience. The first group presented the idea 'WebFarm' – an online platform to mediate between farmers and investors. It was presented by Pranav Aditya Gollamudi, Satyajeet Malgaonkar, Sri Divya Kocherlakota and Mohit Kumar. The detailed business proposal and prototype presented by them were much appreciated. Second group composed of Elaine Fernandes, Sarmistha Basumatary and Pritish Patil. They presented a 'Team Builder' project. It was a website and mobile app to promote social hiring and create online groups of skilled people to do industry projects. Third group presented the idea of a mobile app to facilitate housewives to sell their home cooked food to nearby needy people. Group members, Aksha Mondal and Sourav Ghatak presented some innovative strategies to form a business and promote home cooked healthy food for students, corporates and working people. The fourth group presented a futuristic and very distinct idea to implement block chain in insurance sector. Group members, Asadullah Khan, Dimple Mehta, Jatin Modi and Nirav Gandhi presented a well-worked project 'QSLVR-DAO' with minute details and predicted the business possibilities in this domain.
After all presentations and detailed Q&A sessions with all the teams, jury declared the result. Group one, who presented the 'WebFarm' project, was selected as the winner for INNOVINK Award 2017-18. 'QSLVR-DAO' stood second in the competition. Jury members also shared their experiences and gave valuable suggestions to participants and the students. Mr. Suraj Sinha told students that any business cannot grow without entrepreneurial skills and students must cherish it from college. Mr. Yogesh Swami also inspired students sharing his business experiences and key areas to enhance business proposals.
All the participants were awarded with certificates for their innovative business ideas. At the end of the ceremony, Mr. Raghavendra Jana, Founder, Innovink Foundation also gave his message through a video. The event ended with a vote of thanks by Dr. Dhanya Pramod, Director, SCIT to all the participants, students and specially iTELF committee members for taking this initiative. The whole journey of INNOVINK Awards was very inspiring and enlightening for the students. Hope, INNOVINK Award encourages the students to consider the path of entrepreneurship and explore endless possibilities every year!