Dusk of an exciting week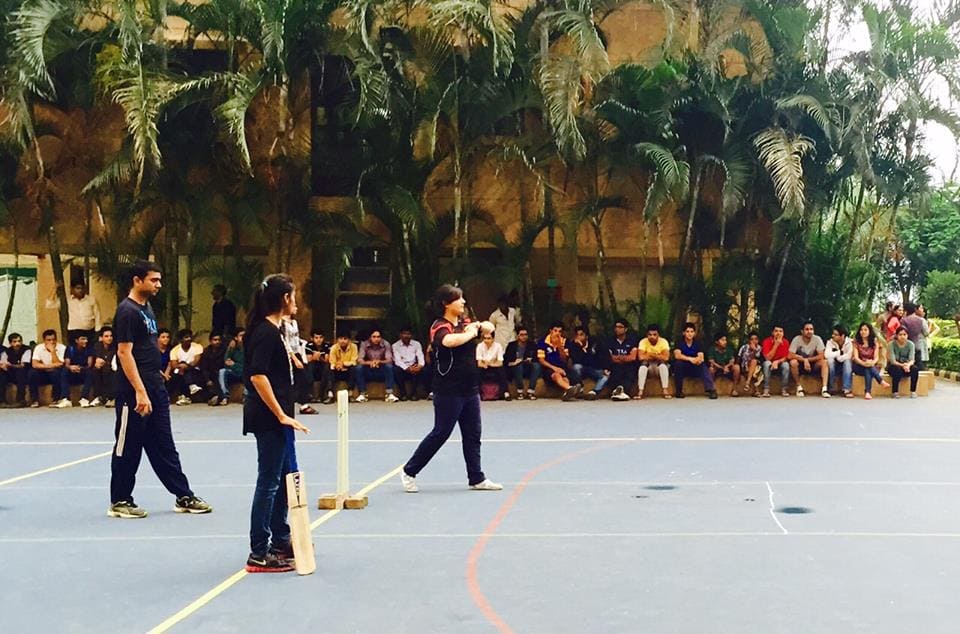 The last day of the first week of this already exciting independence cup brought quite a few new beginnings. Three sports were played for the first time in this year's championship, which included volleyball, basketball and box cricket.
Well, it's obvious that you have a curiosity about the game of box cricket. It's a game played at very few universities of India. All right, no more suspense!! It's the game of cricket for the girls in the campus.
The first game of box cricket, which was played between A Division Juniors and their C Division fellow mates was won by the A team. It was a delight for all the girls to show their cricket talent to the whole batch of 2015-17 and 2014-16, as a huge crowd was present to cheer the girls for this first match. The girls had practiced hard for this match and it was clearly visible on the field. Ohh sorry! the Box 😛 .
The game of basketball, which also made a debut on this day, saw the seniors having the last laugh of the day as the Seniors from B and D division defeated their opponents, juniors from C Division and Seniors from A Division respectively.
Next in this first day, first match list came Volleyball which was another popular sport of the evening as it also saw good support from the crowd. The first of the three matches played saw the juniors celebrating as juniors from D Division overpowered the Seniors from B Division, but by the end of next match, seniors were seen celebrating as C Division Seniors proved to be better than the A Division Juniors in the allotted time. The game of volleyball gave the chance to the supporters of both the batches to cheer. The last game of the evening, which was between A Division Seniors and C Division Juniors, gave another chance to the new comers to dance as the juniors won the game.
This brings us to the end of the first week of this Independence Cup 2015. The next week promises to be more interesting as many knockout matches are coming up. Stay tuned for more updates.