Attitude Matters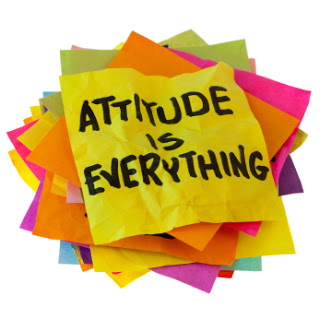 Knowledge is indeed powerful and Intelligence rules the world of knowledge. Attitude is something that is going to make a big difference among the crowd of intellectuals. Most of us are concerned about what we are today. Some may be in emotional situations, due to failure in career or life. Some may be in jubilant mood because of success & knowledge at present. But, all that matters in the long run is nothing rather than the word "ATTITUDE".
Excellence is not a skill. It is an attitude. ~ Ralph Winston
Let me share a few exceptional examples to illustrate it:
1.Sachin Ramesh Tendulkar
When this name comes to one's mind, people started thinking success, glory, money, respect and what not. People feel he is the luckiest person who has got everything that one wish to have.
But is it the real story? Has he got everything doing nothing???
Sachin made his remarks in cricket in very early age, even before started knowing what is cricket. What is it that made him Sachin Ramesh Tendulkar? It's simply the passion for cricket and his attitude towards it.
At the age of 14, he used to go for practice early in the morning and come back at evening. He lay down on dinner table and sleep. He wakes up next morning, go for practice comes back and sleeps. And it continued for an amazing 55 days.
That's where attitude comes into play. How many of us would had done such remarkable thing .Doing the routine for a period of time whatever activities it be. It's all lies in attitude which needs to be developed.
2. Australian Military Academy
To get recruited in prestigious AMA is like dream of Aussies .While recruitment; often successful people are not selected. Acc to AMA, a person who is always been successful in whatever activities he has done in life, does not know what to do when he will fail. While a person, who has failed, became strong and bounced back has more strong character. There is always higher chance for failure, as for failure only one parameter needs to be against you, but for success all parameters should be up for you.
People should have to ability to handle unimaginable circumstances. Your character your attitudes decides your action.
3.Vinod Kambli V/S Sachin
There is no doubt about the skills that both these batsman possess. They both share the same coach. According to their coach Kambli had better skills than Sachin. Then why Sachin had a better carrier than kambli.
It's again the attitude. Kambli had much more talent than Sachin, but he lacked the attitude. Indian batsman was never good with the bouncers. Even Sachin and kambli. When they both faced bouncers, they were not able to play.
Kambli gave away cricket as he was not able to cope with bouncer, Sachin stood strong. He knew he will fail initially but his attitude was never broken. He failed and he came back stronger and it went on, which made him Sachin.
The will to learn, the eagerness to know, the adventurous feeling to explore new things, all such Attitudes are the key to Success & Stability in one's career and life. Nothing remains the same.
Living, studying, working & so on…just for the sake of doing so, isn't worth at all. It will be wonderful if one is able to put colors & passions at times. Success is not just about getting the medal; it is also about the personal satisfaction & the ability to express one's innovation which is well appreciated by others.
We have God's most precious gift "our Mind". Everything is possible if not this way, but some other way, if not this time, but next time.
Thanks,
Upamanyu Choudhury
MBA-ITBM(2013-15)