My First Day @ SCIT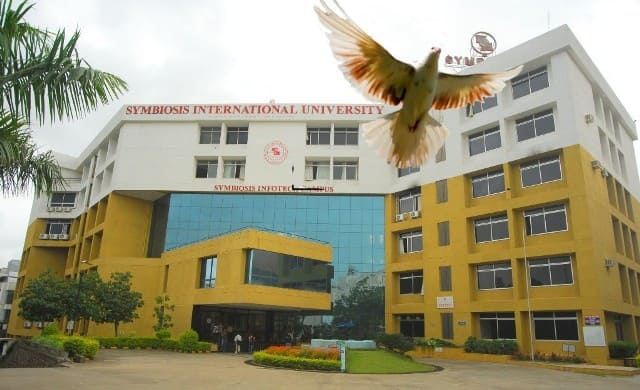 A new beginning is very essential in every one's life. Sometimes its quite tough to do so but if the direction is correct and if you have faith in all things you do and be positive it can lead you to the top.
For me 4th June 2014 was a day of my new beginning. All those months which i have been dreaming about  is in front of my eyes in reality. On 4th June 2014 Symbiosis Centre for Information Technology Induction ceremony of MBA-ITBM was planned i.e first day of the MBA-ITBM program. So I got up early in the morning all packed ready for heading  pune while mom was constantly asking me that did I have forgot something to take and my constant reply was don't think so. But it was a emotional moment while leaving home but as they say its hard to take the very first step to a new beginning. So we leaved from Mumbai to pune in the morning. Had a stop at mahad to take the blessing of Varadvinayak Ganapati. And then we reached my dream destination i.e. SCIT.It was like a dream come true.
Coming to induction I saw many students with different backgrounds and culture with their parents. Watching them I felt that we are the different colours of one beautiful rainbow in the giant sky of SCIT.
Took a seat at auditorium and then the induction ceremony begin.It was first time  that I was going to watch our Director Dr.R.Raman's Speech.As  I was told by seniors that his speeches are awesome and mesmerizing.
He told us that don't waste your time thinking about placements as we are here to have an experience and become a good responsible human being. You will be placed if your efforts are in right directions and you will achieve success just be positive.We students are the caterpillars in cocoons developing to have big beautiful wings to fly. Just be determined.
He showed us graphs that divide students into categories according to their traits that we could simply understand. His stories were the best part of his speech. One story really touched my heart and really inspired me a lot was of a sadhu.
A Sadhu who was believed to give exact predictions about anything . Many villagers came to met him and get his advice.  One day a smart  boy decided to  out wise the Sadhu . He took a butterfly in his hands and thought that he will keep a butterfly between his hands and ask the sadhu whether the butterfly is alive or dead? If he would say that it's alive, then he would crush the butterfly and if he would say that it's dead, he will open his hands and release the butterfly.He went to the sadhu and asked him: "I have a butterfly in my hands. Is  it alive or dead?" To which the sadhu replied "Its all in your hands ".
This answer really echoed inside my brain again and again.It was rightly said by our director that turning this 2 years into something big is in our hands whether we can make it or break it.
There were also speeches by Dr.Vidya yeravdekar our Principal Director,Dr.Rajani Gupte Vice Chancellor, and  Chief guest Mr.Abhilash Verma ,Director Citrix.There speeches were also nice and inspiring. They did criticize Dr .Raman sir for not allowing them to give speech before him as they to enjoy his speeches a lot.
Then we went to hostel to freshen up. I was excited as this was my first experience of being in an hostel. Met friends from SCIT who were already known to me and me to them by the grace of whatsapp :-P. Trying to apply images of them to their whatsapp  names in my brain's memory. But it was quite fun. Played games like cricket and chit chatting about the induction ceremony. Each one sharing his own experiences after joining and his journey.
But overall the induction ceremony was awesome and inspiring. Some new lessons learned and waiting for more. This day will always be memorable in my memory which i would never forget. And now this marks a new beginning for me to be successful and a better person.